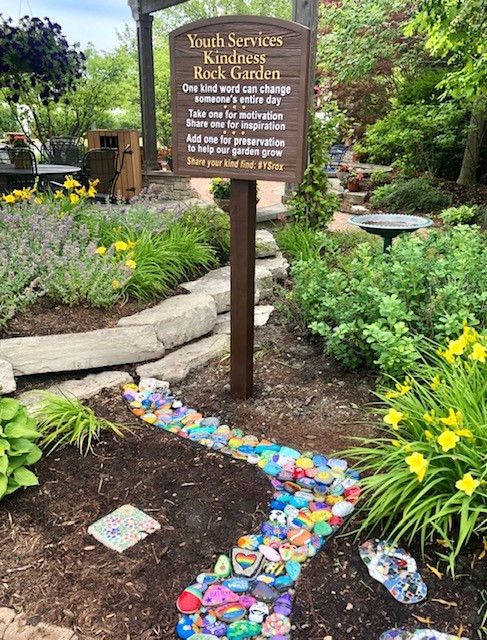 Youth Services is guided by four core values: trust, safety, connection, and compassion. These values reflect who we are and what we expect from each other. Our values are both the boundaries of our space as well as a compass that helps guide us forward as we move toward our mission.
Trust
We know the oppressive history of social services in this country has led to mistrust, especially among marginalized groups and individuals. Therefore, we take responsibility to begin the trust-building process.
We strive to demonstrate that we are trustworthy through transparency, clarity, and consistency in our work.
We value the trust of those who give of themselves through time, treasure, and community support.
Safety
We view physical and emotional safety as foundational to our work.
We recognize the harm that comes from systems of oppression, and operate under the belief that support should be accessible to all.
We differentiate safety and comfort, and recognize that healing often happens in between, when we feel safe enough to tolerate discomfort.
We intentionally set boundaries and hold each other and our many stakeholders accountable to them.
Connection
We prioritize relationships as the catalyst for individual and community change.
We strive to provide a diverse and inclusive space for all races, ethnicities, abilities, genders, sexual identities, religions, classes, bodies, expressions, and experiences.
We collaborate with purpose, and value the contributions of all who work together to achieve our mission, including clients, community members, donors, families, staff, and volunteers.
Compassion
We honor the courage it takes to ask for help, and hold responsibility for responding with kindness, support, and action.
We value people in context, and approach people with empathy and curiosity.
We provide flexible, accessible care aligned with best practice that helps youth and families achieve their goals.
While engaging in Youth Services programming or events, or using our space, we ask that everyone (clients, families, staff, volunteers, event attendees, and board members) adhere to our community guidelines, which are aligned with our values of trust, safety, connection, and compassion.