Focused on connecting youth and families with each other and external resources through large and small events, prideCONNECT offers fun opportunities to create new friendships and relationships with supportive adults.
Recent Events
Check back for upcoming events in 2022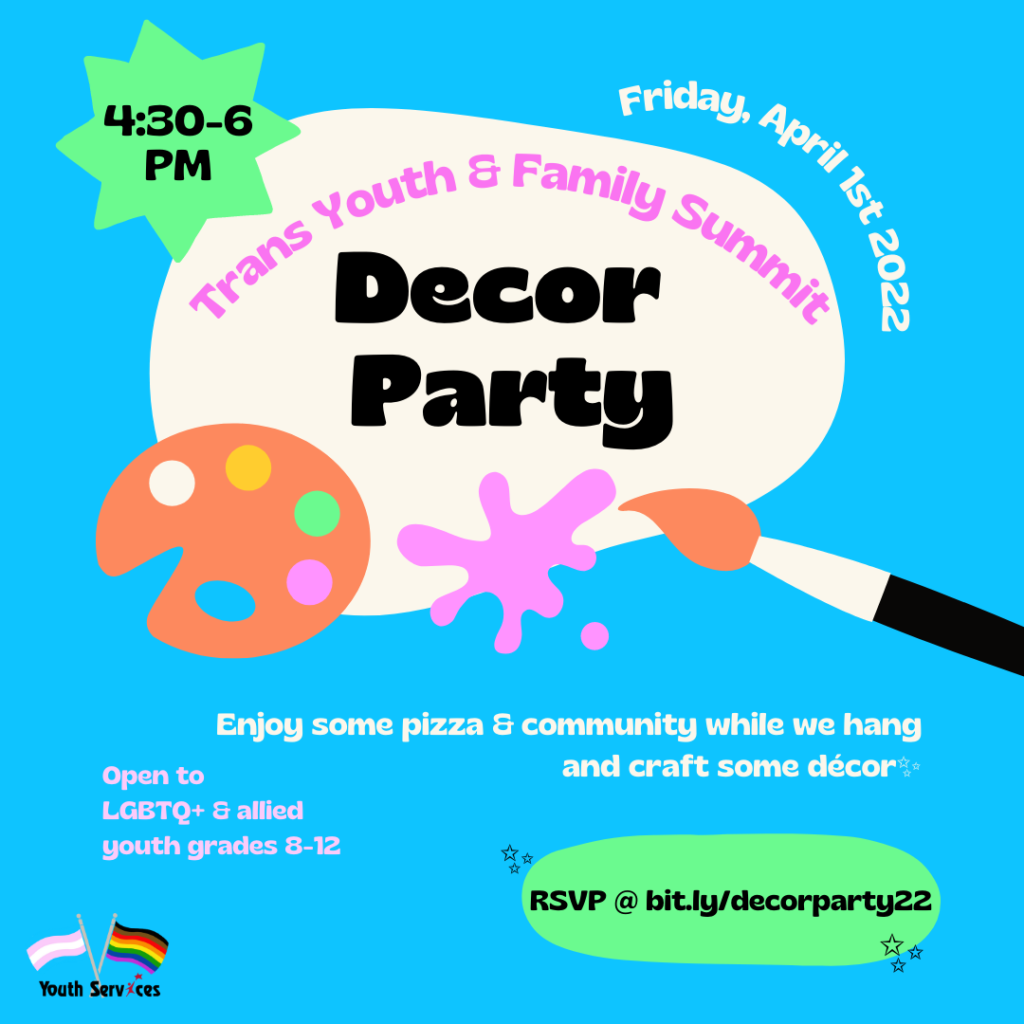 Decor Party – Fri, April 1st (4:30-6:00PM) (Volunteer Hours Available!)
Calling all 8th-12th graders! Join us to help us make this year's Trans Youth & Family Summit beautiful. We will be crafting some decor while enjoying some pizza, good music, and community together!
RSVP HERE or email august.hupp@ysgn.org with questions.
Speak Up, Act Out – April 7th (HS) or 8th (MS)
We're holding space for participants in Pride to discuss, demystify, and process the ongoing legislative attacks on LGBTQ+ youth across the country. We know that in scary and stressful times, our best guard is the strength and support we find in community! So join us for a virtual discussion on how we deal and how we fight back – space for youth in grades 8-12 on Thursday, April 7th (6:30-8:00pm), and space for youth in grades 5-7 on Friday, April 8th (4:00-5:30pm).
RVSP HERE for high schoolers (8th-12th), or HERE for middle schoolers (5th-7th)
---
Annual Events
The Trans Youth and Family Summit is an opportunity for trans and gender expansive youth and their family members to learn, connect, and hear from speakers on a variety of topics including transition-related health care, advocacy, mental health, and more! Registration typically goes live in January of each year.
Night of Noise
in April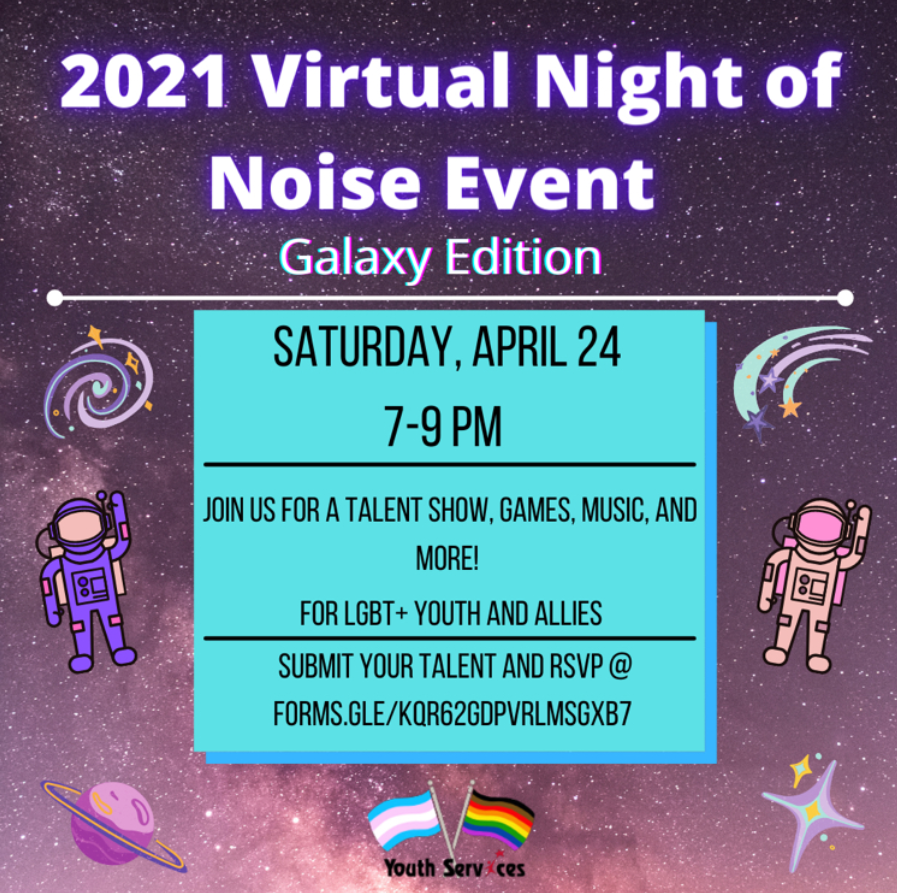 Our annual Night of Noise celebration is a youth-led celebration of LGBTQ+ identities for 8th-12th graders. Held the Saturday after Day of Silence, we break the silence together with an open mic and celebrate with games and fun!
---