Focused on connecting youth and families with each other and external resources through large and small events, prideCONNECT offers fun opportunities to create new friendships and relationships with supportive adults.
Current Events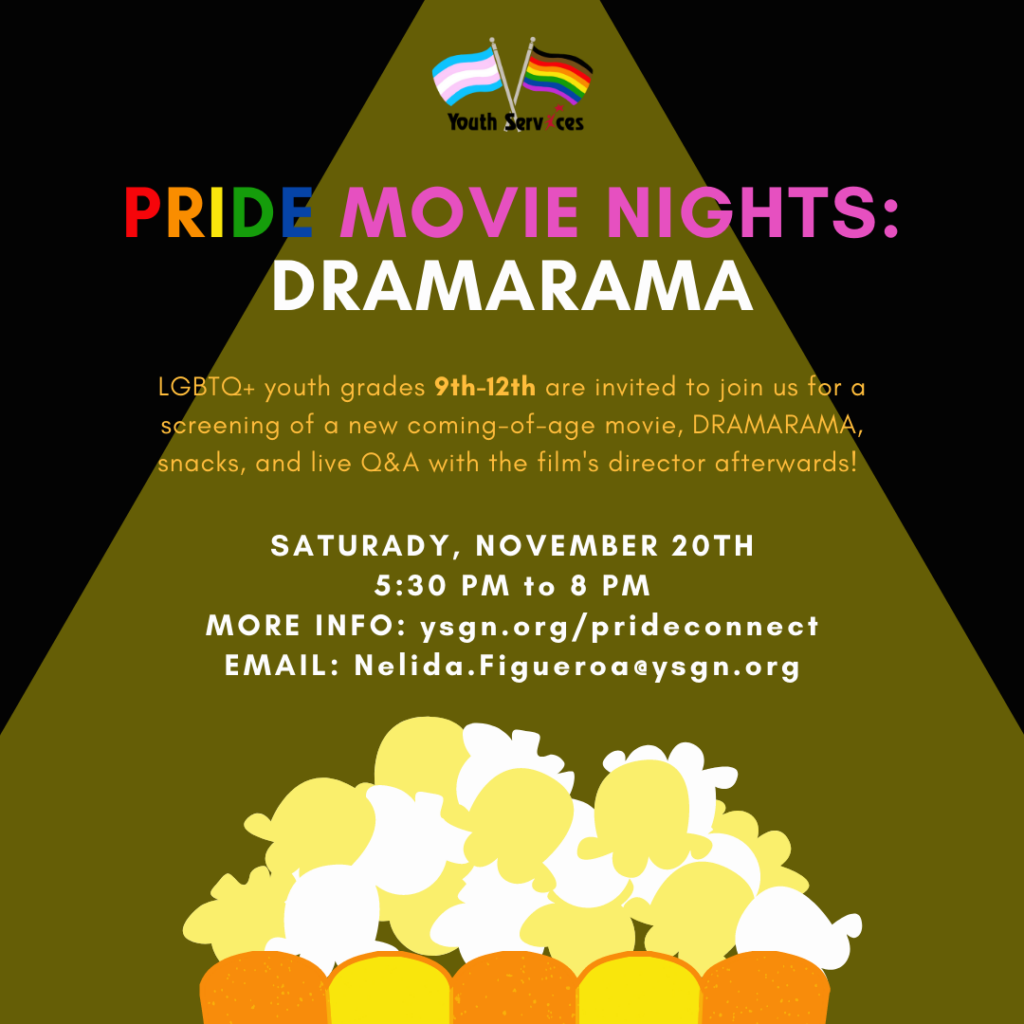 Join us on November 20th from 5:30-8:00PM for a screening of a new independent coming-of-age film DRAMARAMA! "It's 1994 and a group of high school drama nerds are throwing their last murder mystery slumber party. Before they leave for college, Gene wants to come out of the closet, but is terrified of what his sheltered friends might think." LGBTQ+ high schoolers are invited to view the film, enjoy some movie snacks, and then have a discussion and opportunities to ask questions of the director and creator of the film himself, Jonathon Wysocki. RSVP here today!
Fri. December 3rd from 4:30-6:30PM
Open to LGBTQ+ youth grades 6-8 Calling all middle schoolers! Glenview Pride needs your magic and brilliance to make their tree in Glenview's Festival of Trees shine! Join us Friday, December 3rd from 4:30-6:30pm for treats and tree decorating party. RSVP here today!
Giving to Others | Gift Making
Weds. December 22th, 2021 from 3:00-4:30PM
Bring a gift you're finishing up or come and get ideas & supplies for some hand-crafted gifts for your loved ones! We'll be sharing laughs & carafes (of hot chocolate!) together while we create.
Giving to Ourselves | Self Care
Weds. December 29th, 2021 from 3:00-4:30PM
Lean into the "break" of Winter Break and take some time to give back to yourself! We'll have snacks and do some activities to reflect on what we want for ourselves in 2022- including some spa-inspired relaxation✨
---
Annual Events
The Trans Youth and Family Summit is an opportunity for trans and gender expansive youth and their family members to learn, connect, and hear from speakers on a variety of topics including transition-related health care, advocacy, mental health, and more! Registration typically goes live in January of each year.
Night of Noise
in April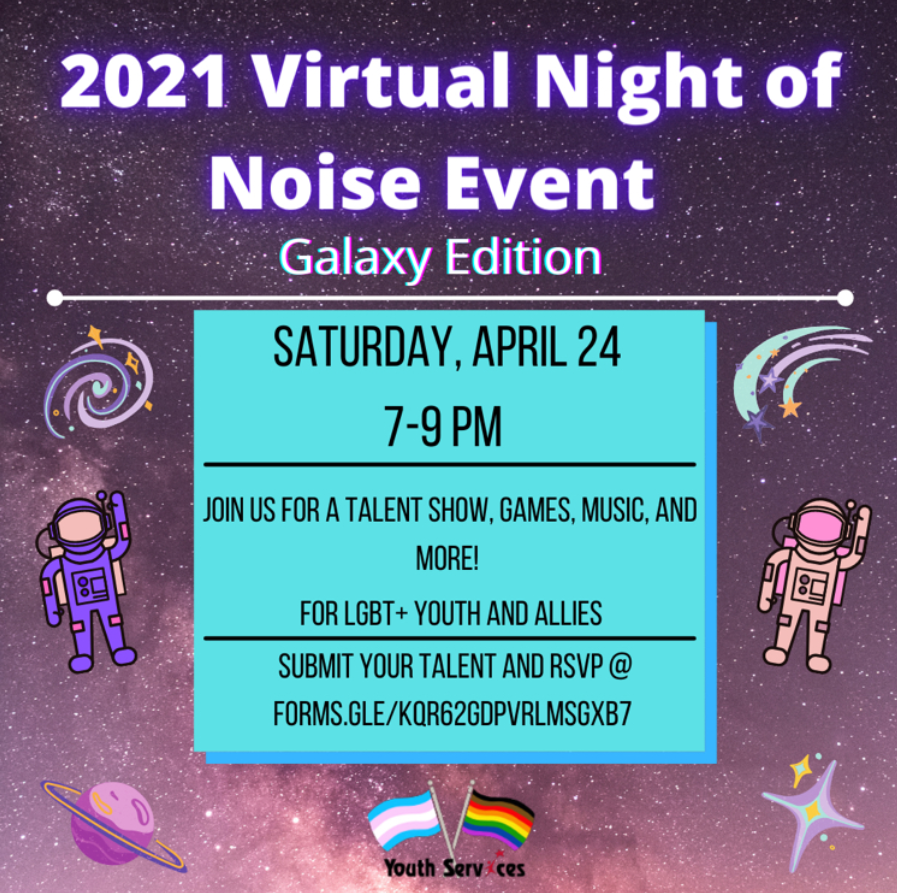 Our annual Night of Noise celebration is a youth-led celebration of LGBTQ+ identities for 8th-12th graders. Held the Saturday after Day of Silence, we break the silence together with an open mic and celebrate with games and fun!
---