Jenifer Brickman, MSW, LCSW – Clinical Director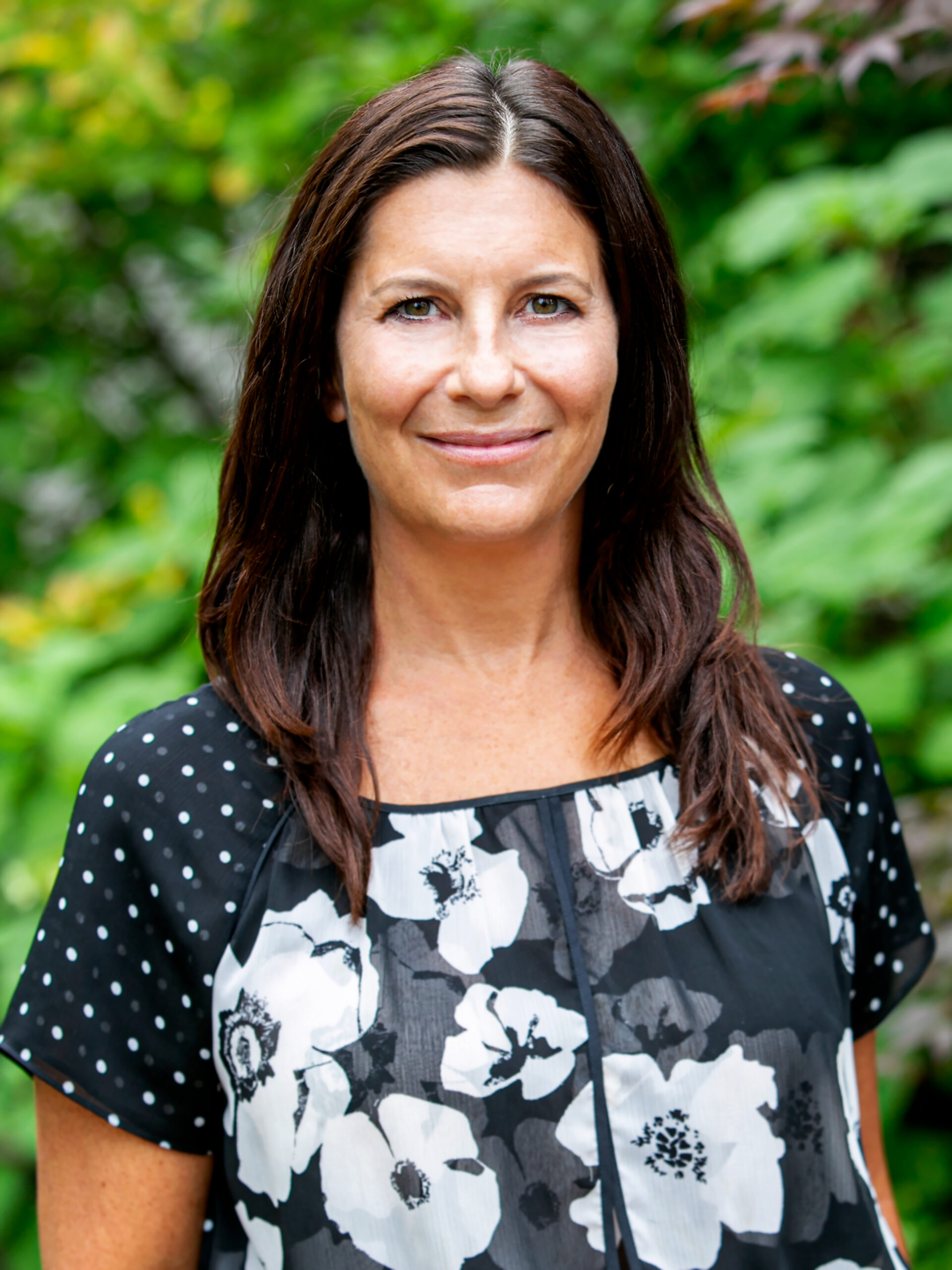 Jeni received her Bachelor's Degree in Social Work from Illinois State University. She received her Master's Degree in Social Work from the University of Illinois Urbana-Champaign School of Social Work with an emphasis in Women's Studies as well as Child and Family Clinical Treatment. She is a Licensed Clinical Social Worker.
Prior to joining Youth Services, Jeni's professional history includes working in residential treatment, hospital settings and community mental health. She has worked both as a clinician as well as in administration. Additionally, she has worked in private practice and is also an Adjunct Professor at Aurora University in the School of Social Work.
Jeni utilizes her extensive experience in education, outpatient therapy and mental health at Youth Services by developing therapeutic programming that is cutting edge and relevant to the needs of the community.
Alison Frye, MA, LCPC – Director of Programming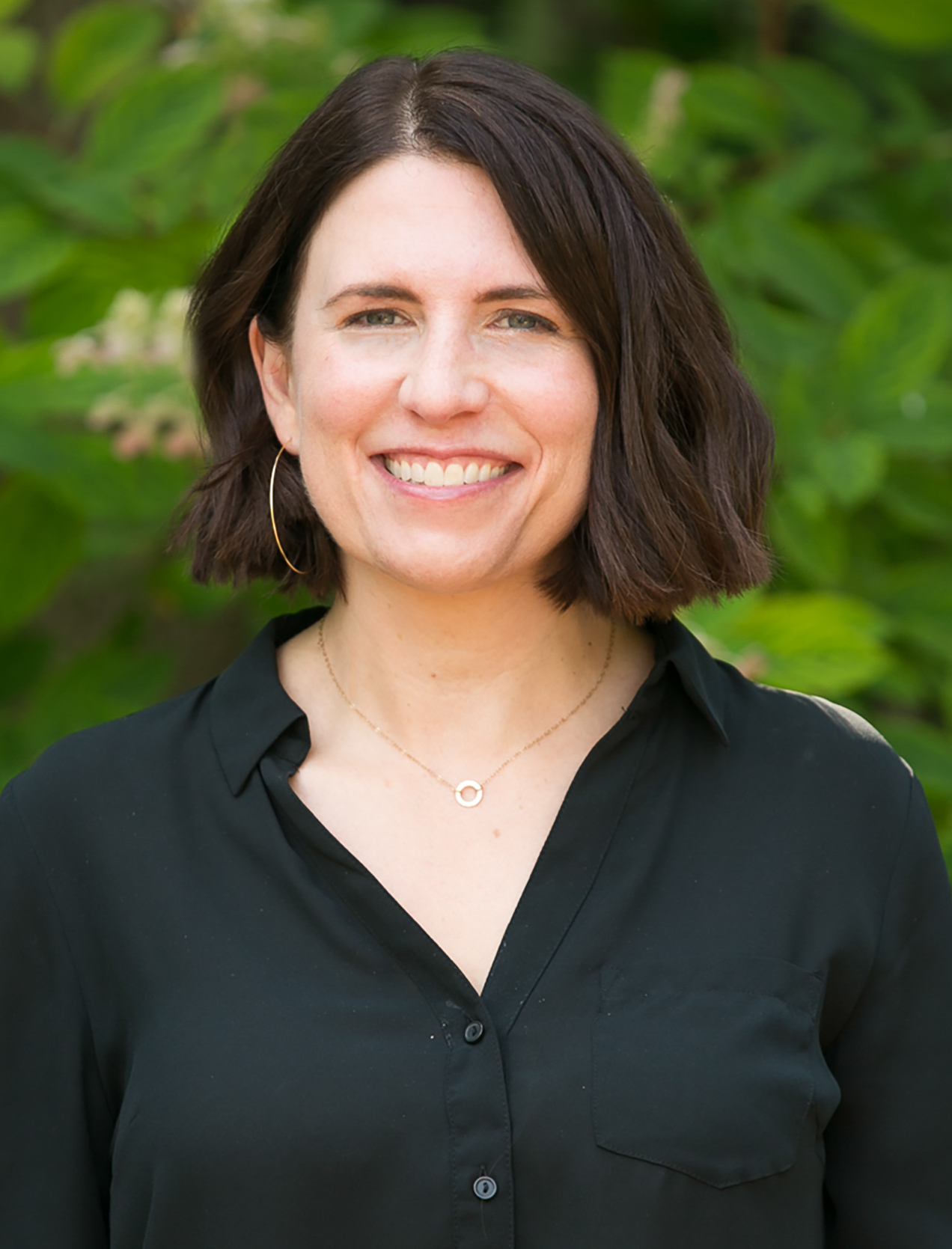 Alison is a Licensed Clinical Professional Counselor who received her BSW from Loras College in Iowa and her MA in Community Counseling from Roosevelt University.
Her professional career began in residential and therapeutic day schools serving children struggling with severe emotional, behavioral, and learning disabilities. During that time, she implemented several school-wide therapeutic behavioral management programs, facilitated processing groups, and worked with at-risk students in non-traditional settings.
Alison is responsible for overseeing and monitoring many programs, along with working individually with clients. She applies her extensive experience working with children and teens to creating a positive, collaborative therapeutic relationship with her clients. She employs various modalities, such as strength-based, cognitive-behavioral, and person-centered techniques, with the ultimate goal of empowering her clients to utilize their own strengths and abilities to overcome adversity and to thrive in life.
Lizzy Appleby, MSW, LCSW – Pride/Share Director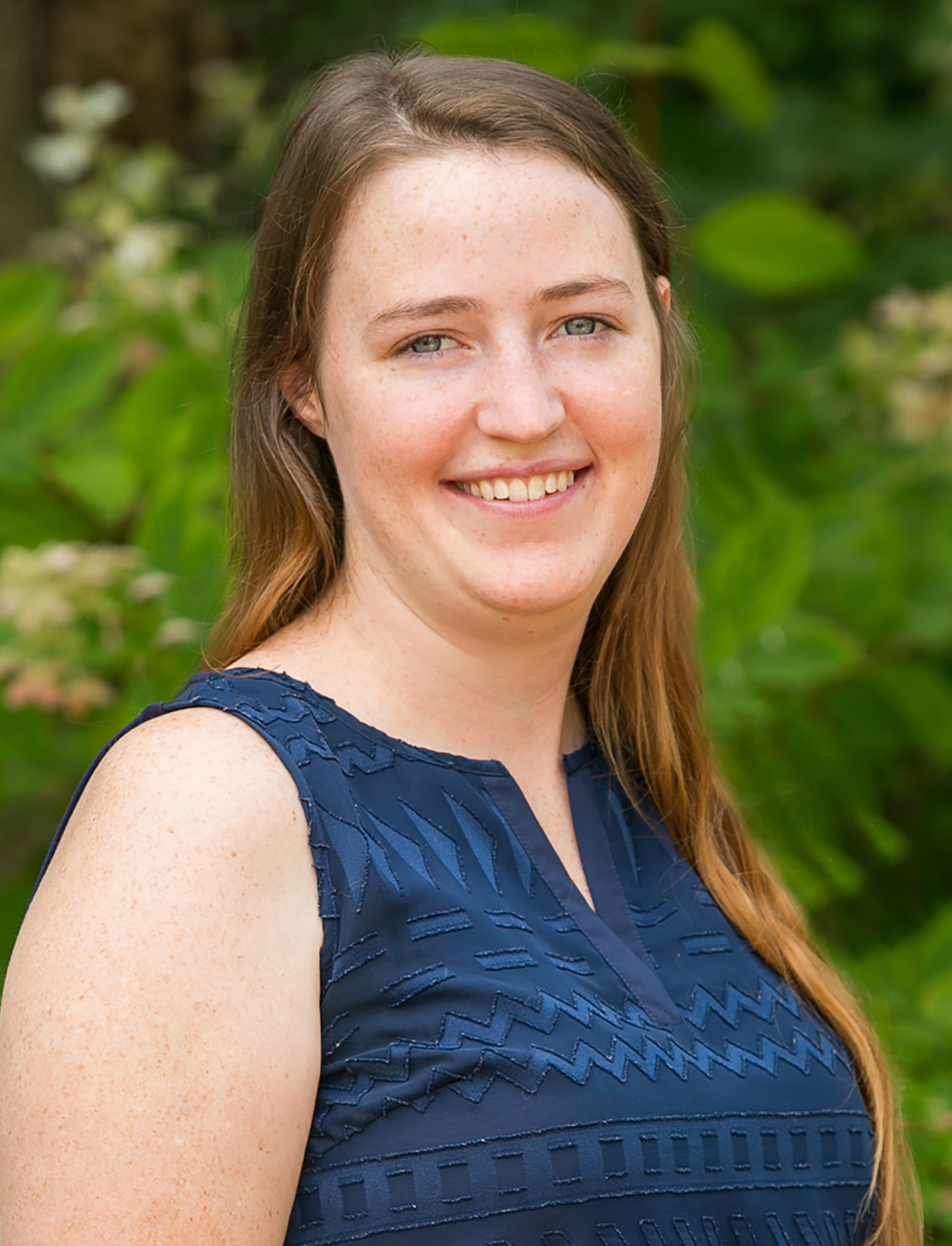 Lizzy received her MSW from the University of Chicago –School of Social Service Administration and her BA in philosophy from Elon University in North Carolina. Lizzy's passion is to work with youth and adults to create a more welcoming, inclusive, and kind world.
At Youth Services, Lizzy oversees several Youth Services programs, including the Pride Youth Program for LGBTQ+ youth, the SHARE Program, and the Women's Mentoring Program, in addition to a small caseload. She believes in the power of story-telling, relationships, and experiential learning to help us grow and change the world.
Abbey Casagrande, MSW, LCSW – Clinician
Abbey received both her BS in Human Services and her Master's in Social Work from Loyola University Chicago. She has previous experience working with youth of all ages as a crisis therapist and as a school social worker.
Abbey uses a combination of cognitive behavioral therapy, solution-focused therapy, and other interventions such as mindfulness and narrative therapy to help clients to understand and empower themselves to change their lives. She views therapy as a collaborative process and aims to create an environment where she and her clients can work together to address their needs and achieve their goals.
Abigail Backer, MSW – Clinician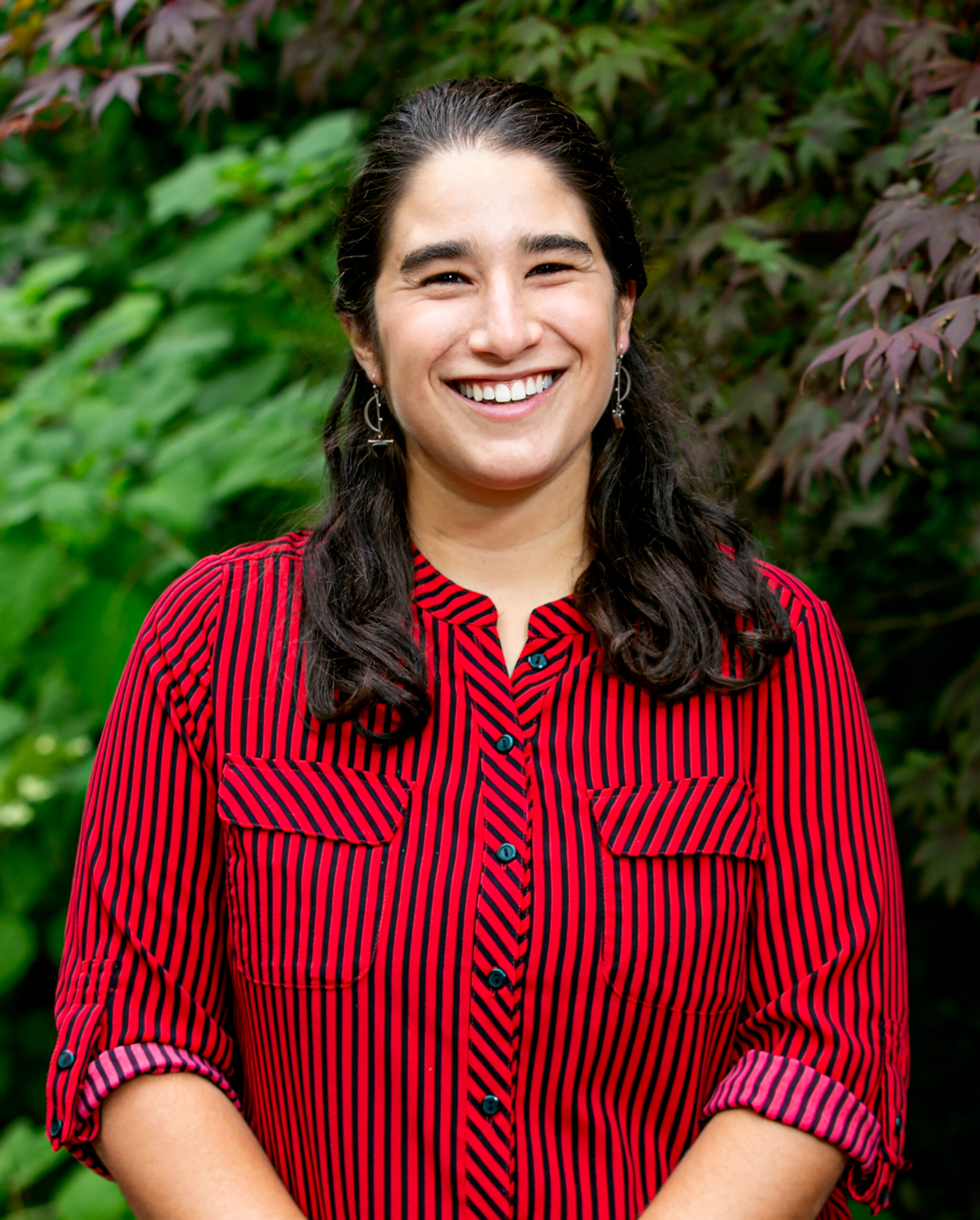 Abigail received her MSW from University of Chicago – School of Social Service Administration, specializing in clinical work with immigrant youth and families. She received her BA from Barnard College/Columbia University where she majored in Spanish and Latin American Studies.
Her professional experience in community organizing, youth empowerment, and advocacy ground her practice and belief that relationships are the foundation of change and healing. In working with clients, Abigail uses a combination of family systems, psychodynamic, play, and trauma-informed therapeutic approaches.
In addition to her work with individuals and families at Youth Services, Abigail also facilitates support groups at Glenbrook North High School and Attea Middle School for English Language Learners. She provides services in English and Spanish.
Abraham Garcia, MA – Clinician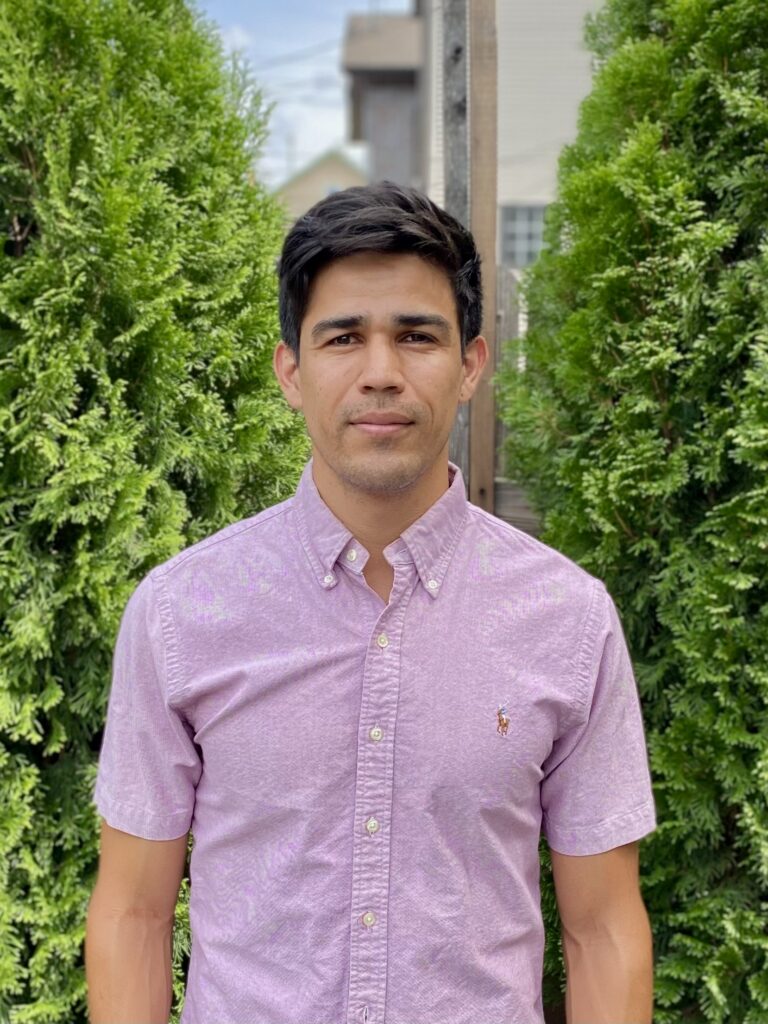 Abraham received his master's degree in Counseling Psychology with a concentration in Latinx Mental Health from The Chicago School of Professional Psychology and his bachelor's degree in Psychology from BYU-Hawaii. He is first generation Mexican American (Chicano) and first-generation college graduate, becoming the first male in his father's side to graduate from college. Abraham previously worked with Prison fathers who struggle to build or keep their relationship with their children while in prison, and also has experience in working as a high school substance use counselor.
Abraham is a bilingual therapist who works with adolescents who are struggling with depression, anxiety, and anger. Therapeutically, Abraham finds play-therapy a valuable step in helping children and teens express themselves while adding cognitive behavioral therapy (CBT) and using person-center as a supportive approach. In addition, using his education in Latinx Mental Health, Abraham strives to support individuals struggling with being raised in a diverse and cultural community, which can effect schooling, social, and home environments.
Alaa Bouabdallaoui, MSW, LSW – Clinician
Alaa received both her BSW and MSW from Northeastern Illinois University. She is the second person in her family to receive a higher education. Therapeutically, Alaa uses a cognitive behavioral approach, sometimes incorporating play therapy, to allow individuals to express themselves in a safe space. 
Alyssa Gardner, MA, LPC, NCC – Clinician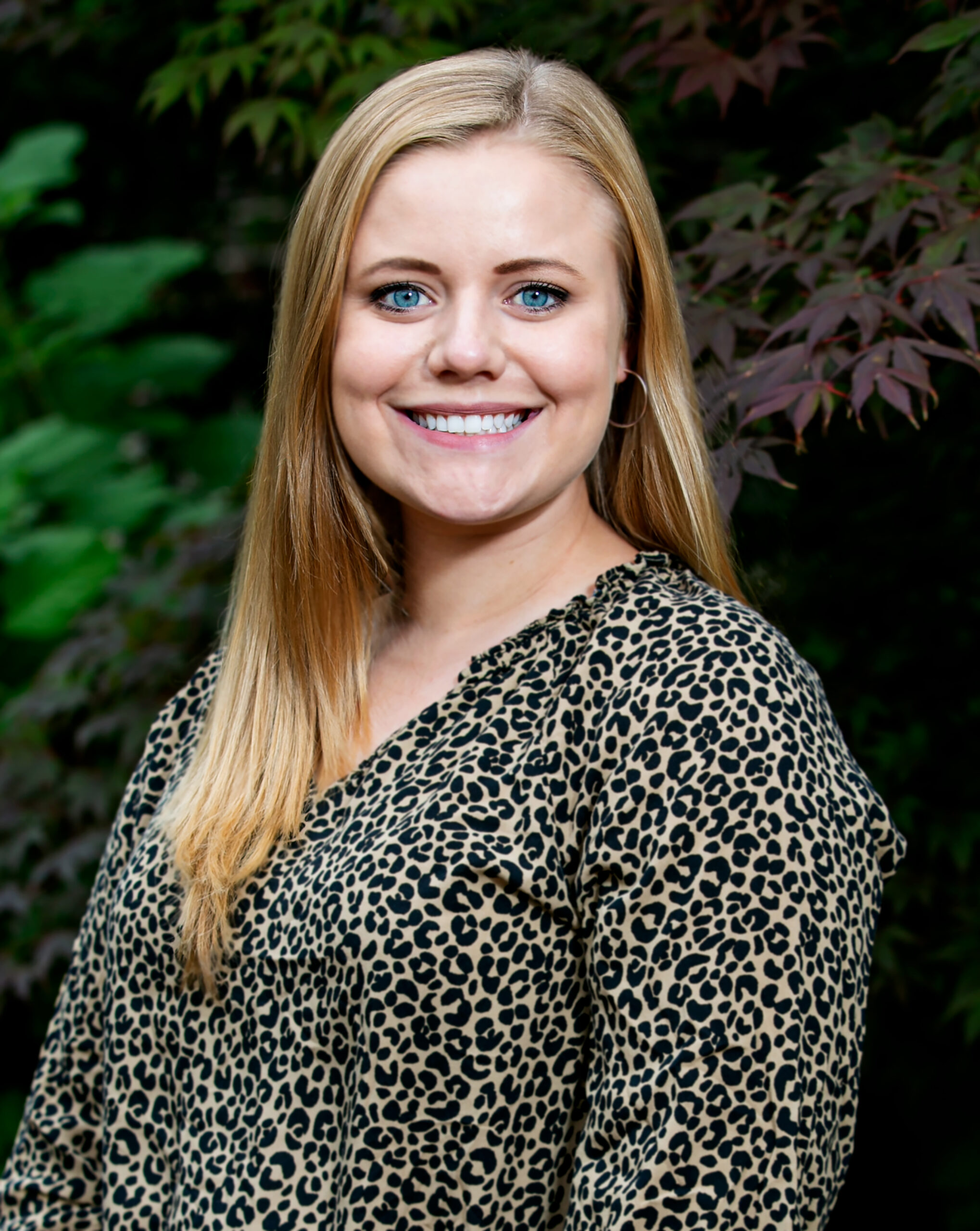 Alyssa received her Master's degree in clinical mental health counseling from Roosevelt University and a Bachelor's degree in psychology from Miami University.
Therapeutically, Alyssa works from a person-centered perspective and incorporates cognitive-behavioral techniques as needed. Alyssa often integrates art and play in therapy to allow each client to express themselves individually.
August Hupp – Pride Youth Program Coordinator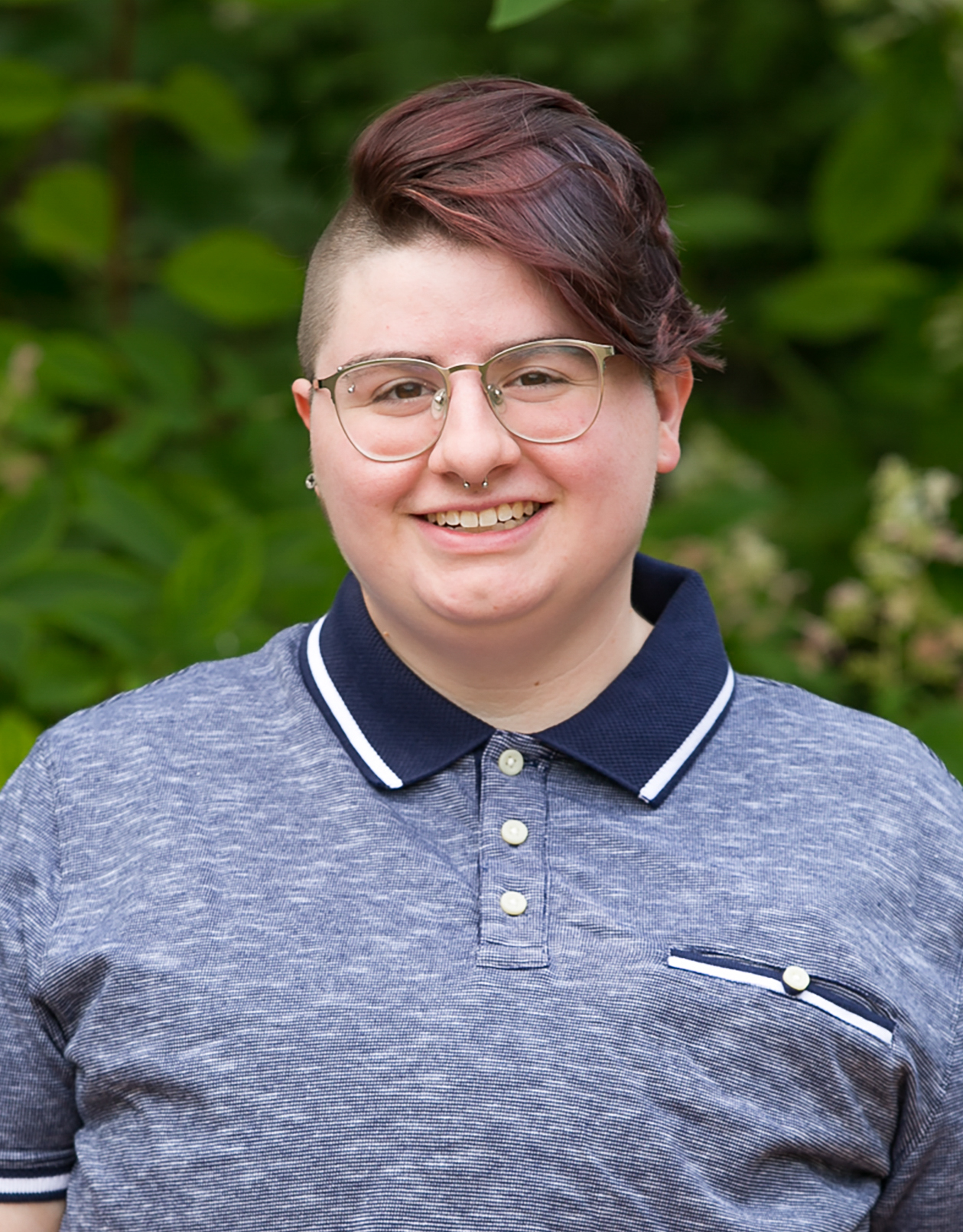 August is a youth worker whose focus is empowering youth, facilitating conversations about gender and teaching non-violent conflict resolution strategies.
August began youth and community work with Youth Outlook as a Youth Leader from their Transcend drop-in center serving transgender and gender expansive youth. Since then, they have worked with organizations such as Illinois Caucus for Adolescent Health, Illinois Safe Schools' Alliance, 360 Youth Services, the North Suburban Community Network and several school districts crossing 4 counties with a consistent emphasis on marginalized populations of youth.
They are passionate about implementing non-punitive restorative justice practices in youth spaces, as well as facilitating creative gender exploration. They love working for an organization like Youth Services, which invests in the agency of the young people it serves and the strength of the community in which it resides.
Becky Pollock, MA, LCPC – Program Coordinator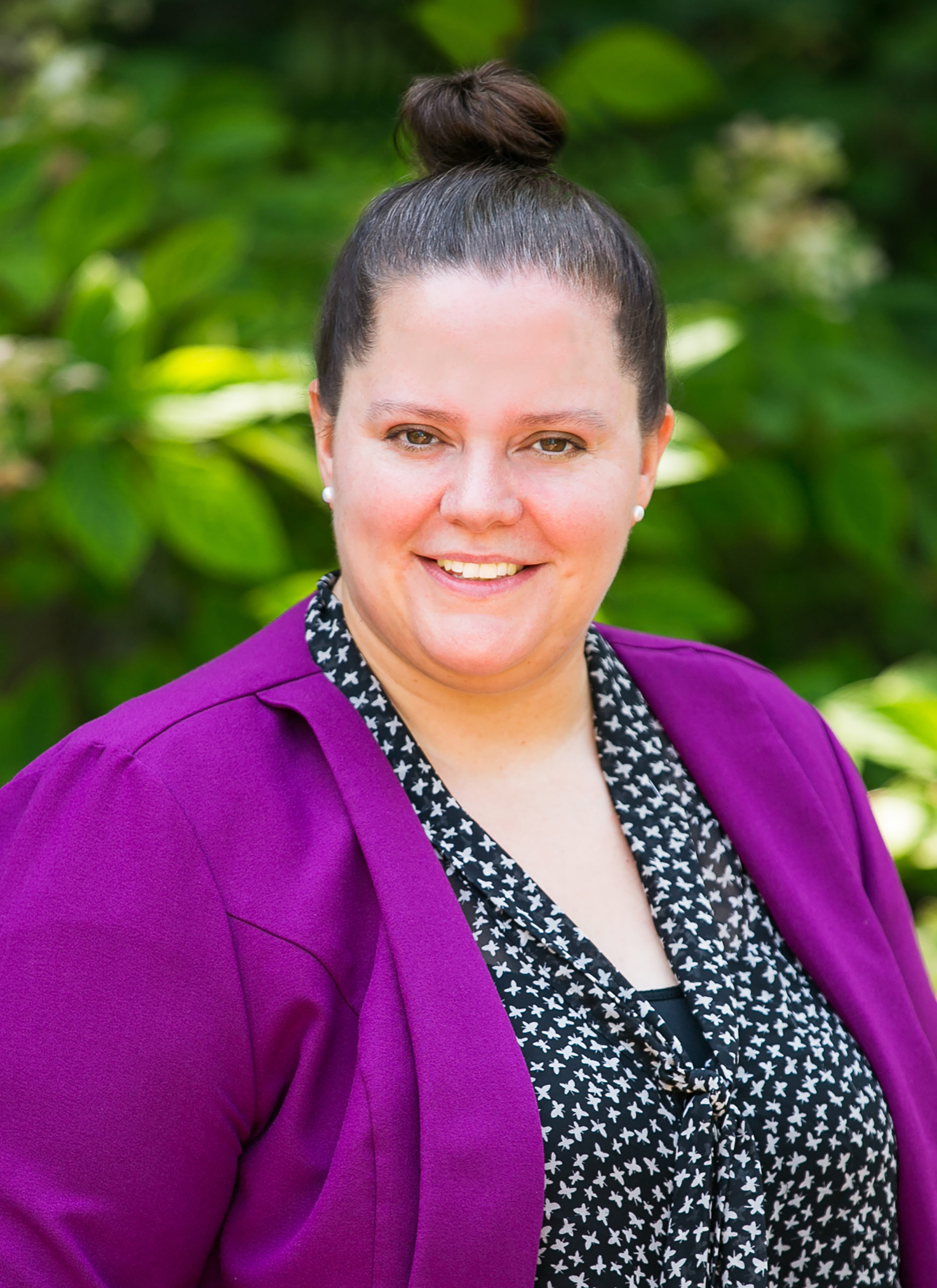 Becky is a full time clinician at Youth Services. She received her MA in counseling psychology from Trinity International University and her BA in psychology with a concentration in clinical rehabilitation from Purdue University.
Becky currently works with adolescents and adults who are struggling with mood disorders, anxiety, trauma, and life transitions. She also facilitates a dialectical behavior therapy group for teens experiencing intense mood fluctuations.
Becky believes one of the most important ways to help clients change is through the therapeutic relationship, and pays close attention to the therapeutic process to help clients achieve their goals. She also understands that early childhood experiences often effect the way that a client perceives the world, and helps clients explore how these experiences may be effecting their current patterns. Becky also often uses DBT and CBT therapeutic techniques in her sessions, through both a didactic and integrative approach, to give her clients concrete skills, and help them fit the skills into their daily lives.
Brenna Weidman, MA, LCPC – Clinician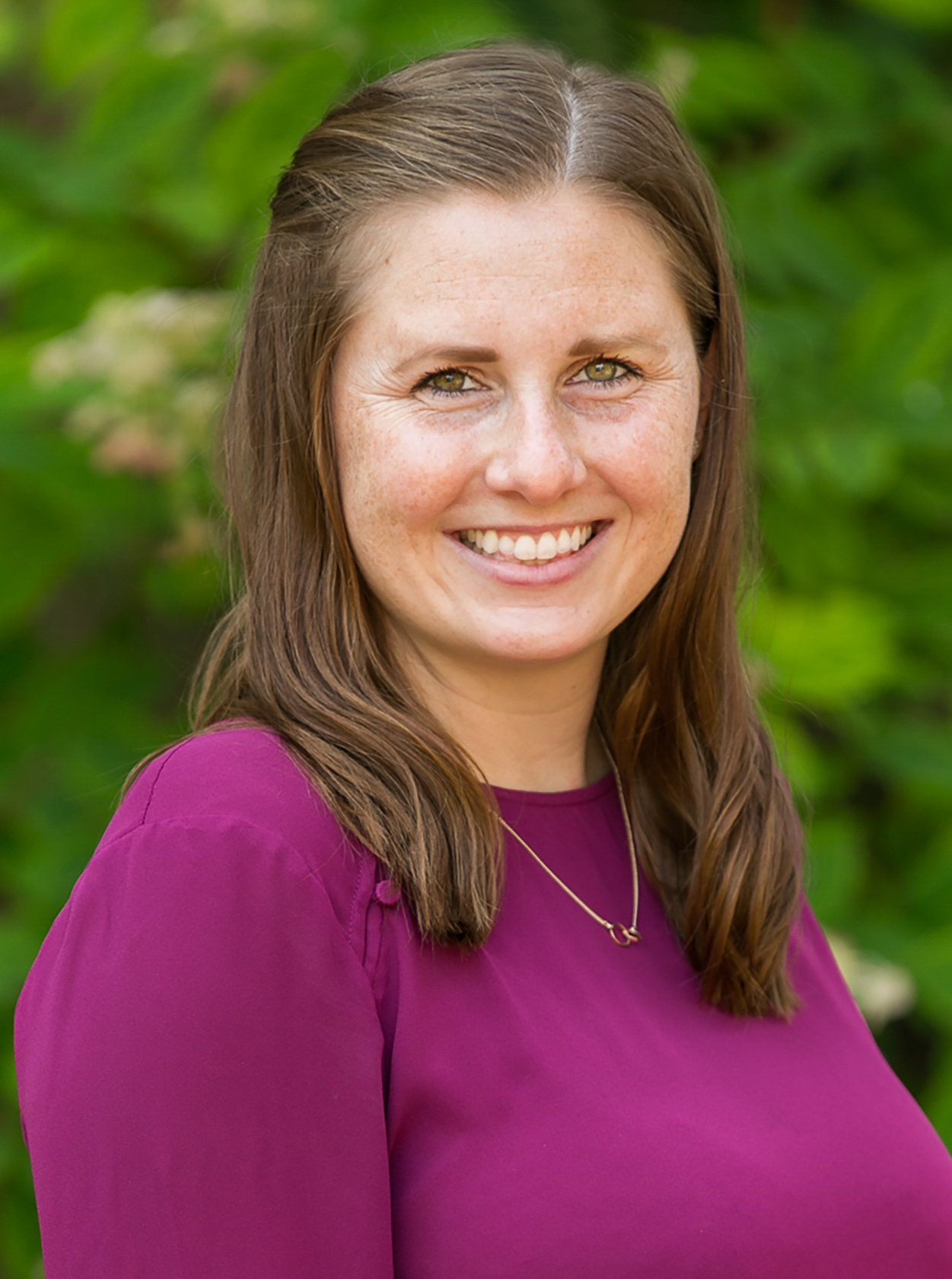 Brenna is a Licensed Clinical Professional Counselor. She received an MA from Northwestern University in Counseling and a BA in psychology from University of New Haven.
Therapeutically, Brenna utilizes a combination of psychodynamic and attachment-based approaches, while also incorporating elements of activity-based and expressive interventions, cognitive behavioral therapy, and solution-focused therapy. Brenna works to understand her clients' strengths and vulnerabilities, ultimately helping them improve their capacity for acceptance, change, and growth.
Bridgette Taylor, MSW, LCSW – Clinician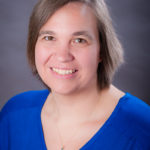 Bridgette is one of agency's part-time clinicians. Bridgette received her MSW from Dominican University and her BA in psychology from the University of Illinois Urbana Champaign.
As a clinician, Bridgette enjoys working with elementary, middle, and junior-high aged students. She sees clients in individual therapy and has led several support groups. Currently Bridgette co-facilitates the Junior High Social Skills group. Bridgette believes that her education and training as a clinical social worker combined with her own experience as a parent helps provide a therapeutic and safe environment for all of her clients. At Youth Services, Bridgette often utilizes client-centered therapy , cognitive-behavioral therapy and an activity-based approach.
Daniel Pak, MA, LPC – Clinician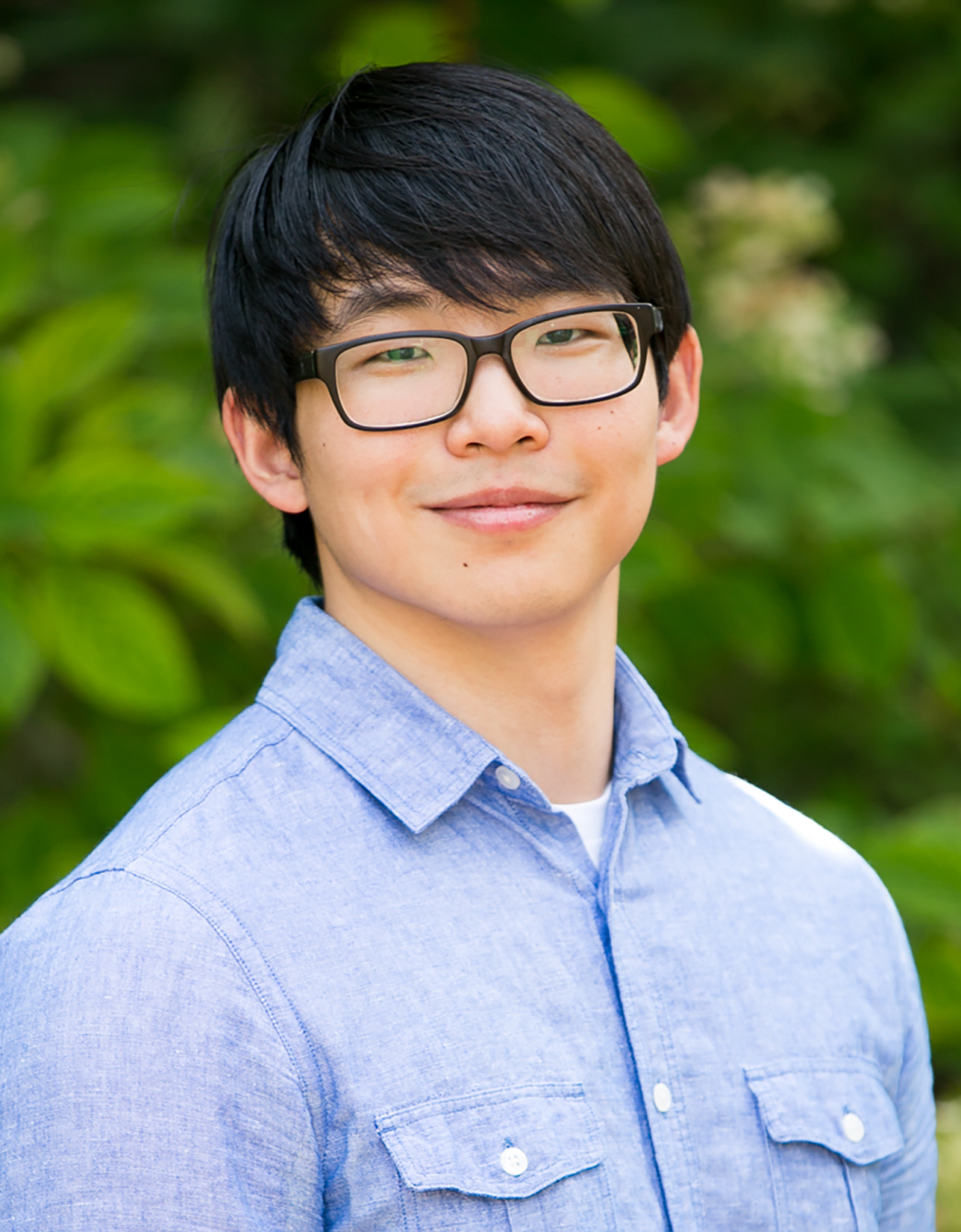 Daniel received his Master's degree in Clinical Mental Health Counseling from the Wheaton College Graduate School and his Bachelor's degree in Psychology from the University of Illinois, Urbana-Champaign. He is a 2nd generation Korean-American and connects with clients that struggle with the cultural dynamics that play into a bi-cultural Asian-American background. Growing up with 1st generation immigrant parents, he is familiar with the stressors that arise from trying to integrate bi-cultural values into one's identity.
At Youth Services, Daniel works with teens who are struggling with depression, anxiety, anger, and relationship issues. He values a person-centered approach while using Acceptance and Commitment (ACT) and Cognitive-Behavioral (CBT) frameworks. He focuses on helping people understand the patterns of their thoughts, emotions, and behaviors so that they can discover new ways to elicit change and cope with overwhelming experiences. He aims to help clients develop a deeper awareness of themselves and find peace and acceptance in their lives.
Elizabeth Nicholson, MSW, CDS, Infant Mental Health Cert., – Clinician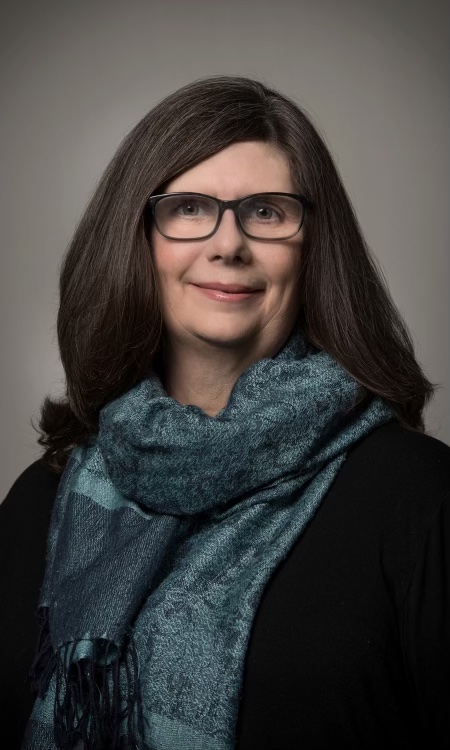 Elizabeth received both her Master's degree in Social Work and Infant Mental Health Certificate from Erikson Institute. She received her Bachelor's degree in Elementary Education from MacMurray College. She began her professional career as an elementary school teacher in Dallas Texas. Later she became a child development specialist and served as a developmental therapist in the Illinois Early Intervention Program. Awards earned during her professional career include Super Teacher of the Year, Maynard Jackson Vanguard School and the Wehman Award of Excellence from the Illinois Developmental Therapy Association.
Elizabeth utilizes an individualized developmental-relationship-based approach as she works with children and their families. She incorporates a strength-based therapeutic approach to provide a supportive, non-judgmental space to foster the client's self-awareness, coping skills and confidence using a combination of approaches that include child-centered play therapy, psychodynamic and trauma-informed therapy.
Jess Levine, MSW, LCSW – Clinician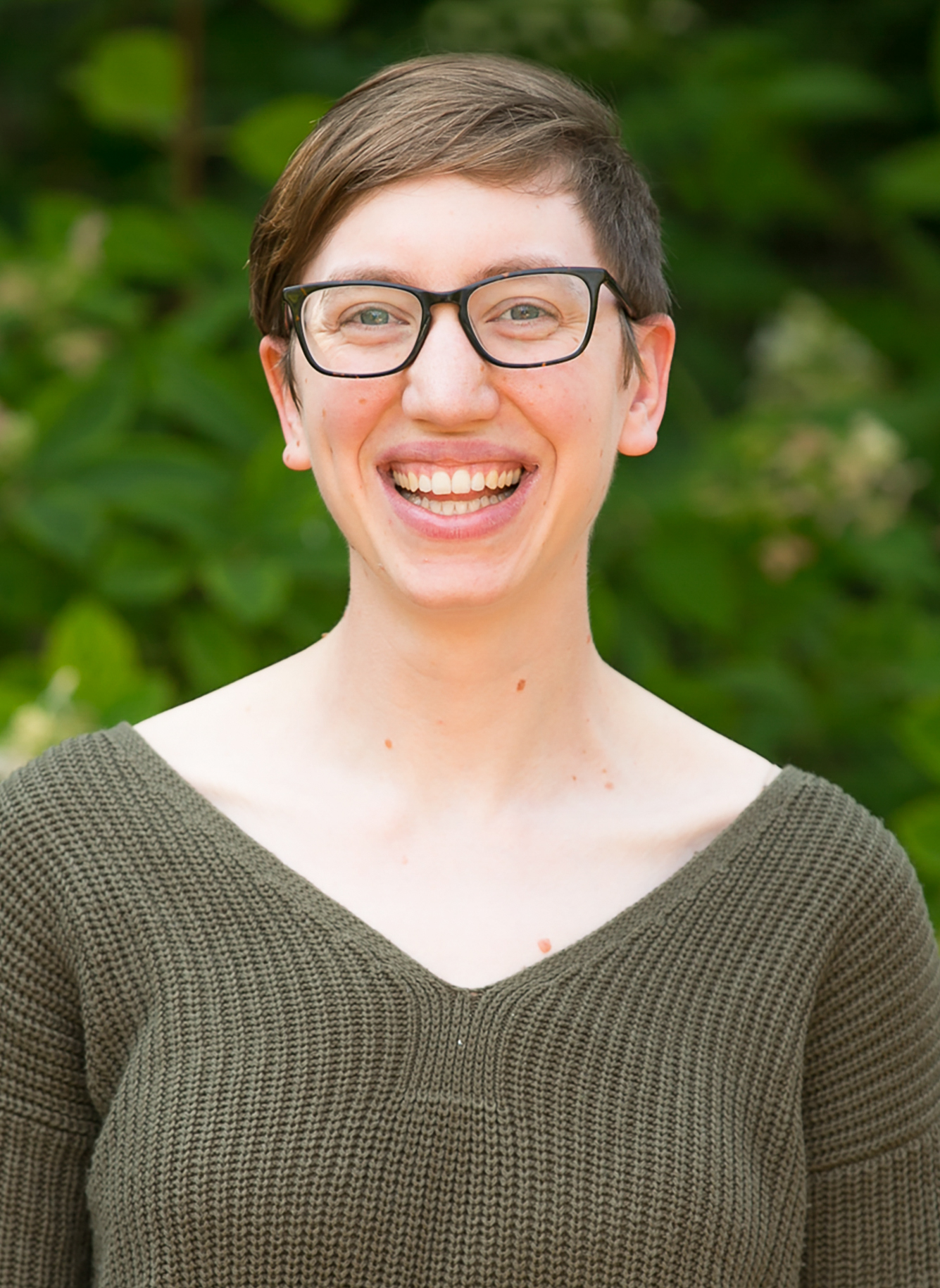 Jess is a licensed clinical social worker. She received her MSW with a concentration in children and families from the Erikson Institute, and her BA in Comparative Human Development from the University of Chicago.
In working with clients, Jess often takes a psychodynamic and family systems approach, focusing on early childhood experiences and attachment relationships. Jess often utilizes play therapy, expressive arts, and mindfulness techniques in supporting clients to utilize their strengths and achieve their goals. She provides services in English and Spanish.
Jess Wenk, MSW, LCSW – Clinician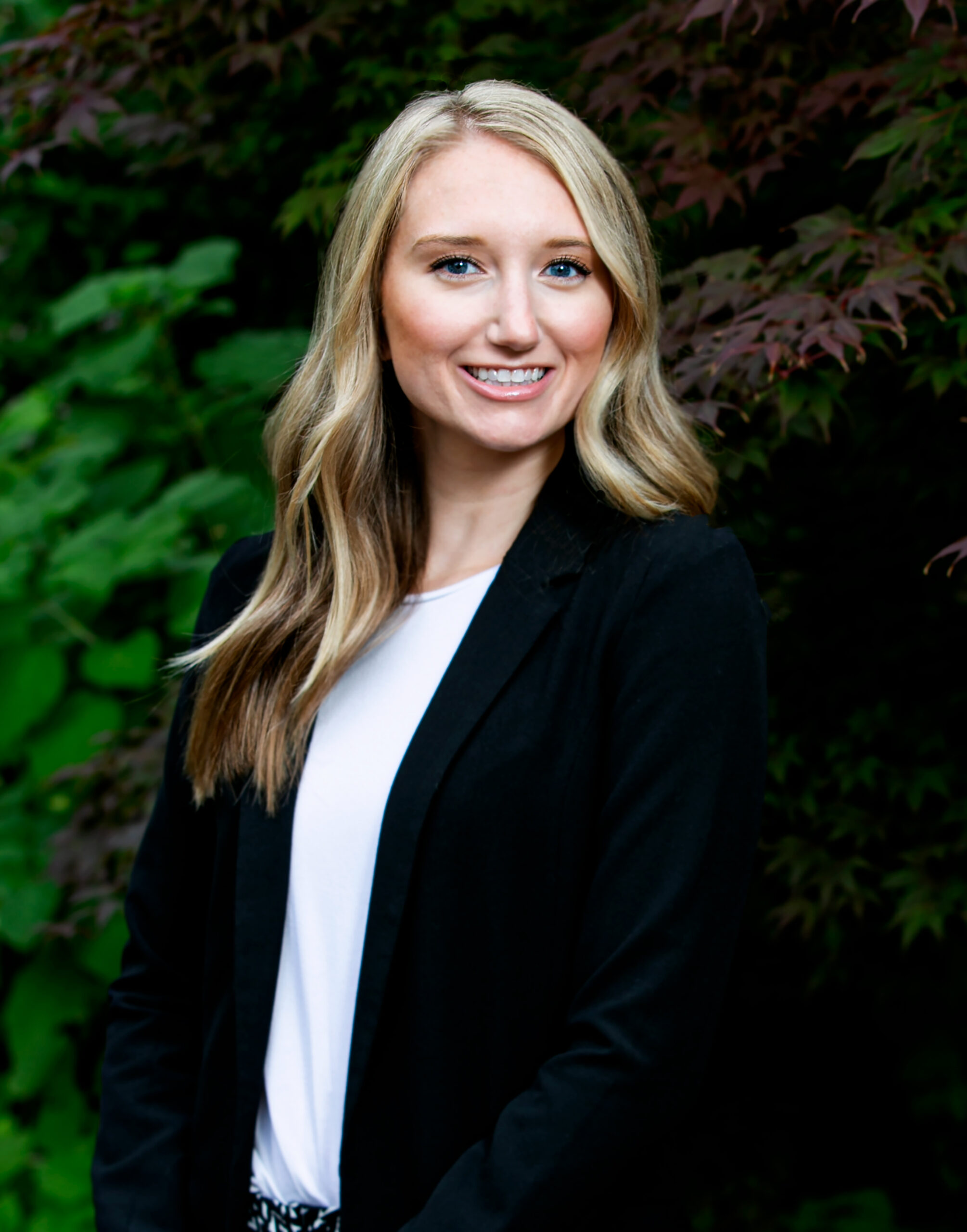 Jess is a licensed clinical social worker. She received her Master's degree in social work from Loyola University Chicago with a specialization in working with children and families and and her Bachelor's degree in social work from Northeastern Illinois University.
Therapeutically, Jess utilizes a strength-based approach while also incorporating elements of cognitive behavioral therapy, solution-focused therapy, dialectical behavior therapy, psychodynamic therapy and the mind-body connection. She often integrates art, mindfulness, play, humor and music into sessions to evoke creative self-exploration in her clients.
Kait Berger, MA, LCPC – Clinician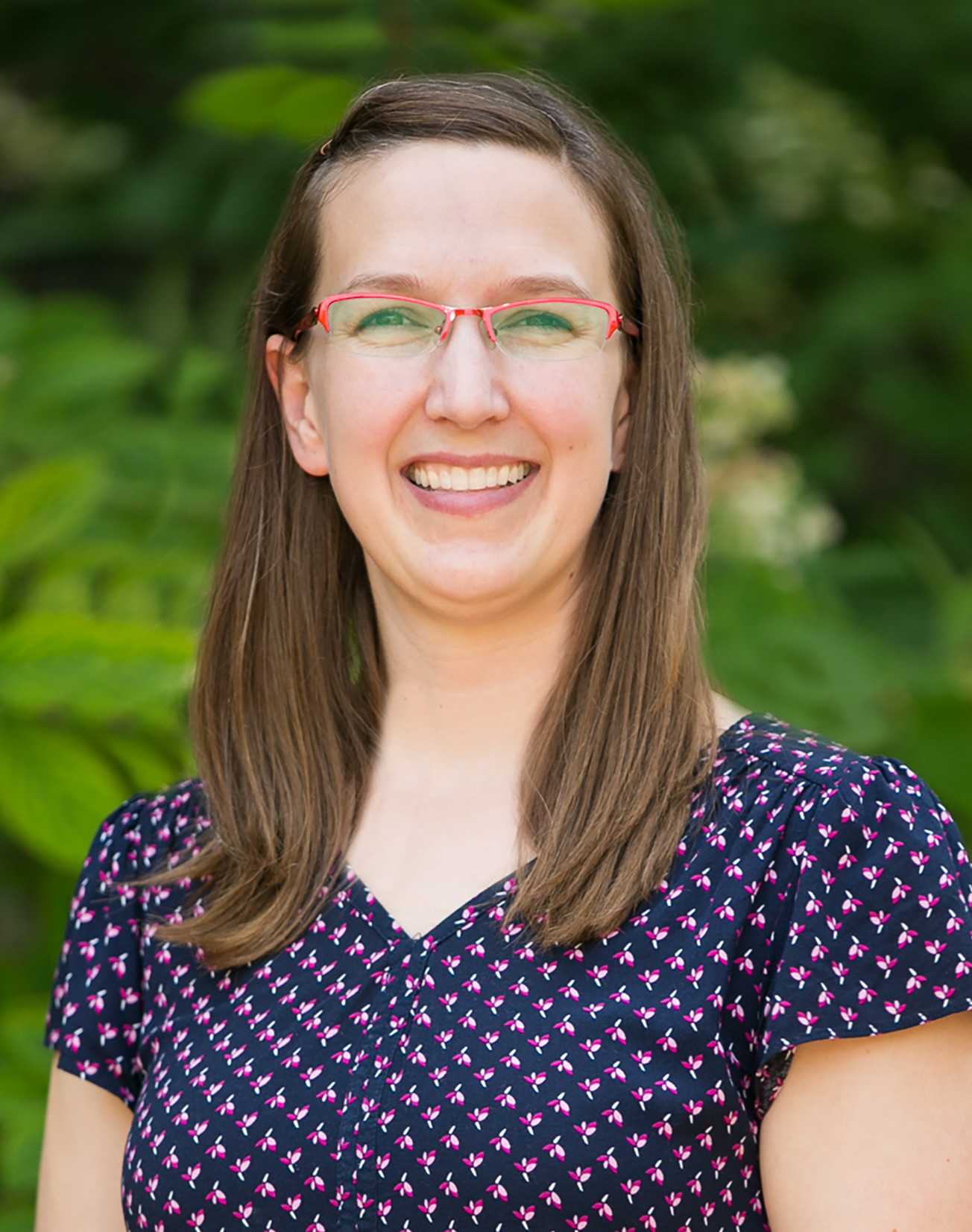 Kait is a Licensed Clinical Professional Counselor and received her Master's degree in Clinical Psychology from Wheaton College Graduate School. She has a passion for working with children, adolescents and their families, and works to meet the needs of each client through individualized and evidence-based approaches.
Kait has developed an eclectic approach for her therapeutic interventions, incorporating such therapies as cognitive-behavioral, client-centered, family systems and solution-focused. She has specialized training in child-centered play therapy and sand tray techniques. In addition to meeting with individual clients, parents and families, she also facilitates the Little Adventures K- 2nd grade social-skills group.
Megan Shipp, LAT, ATC Program Coordinator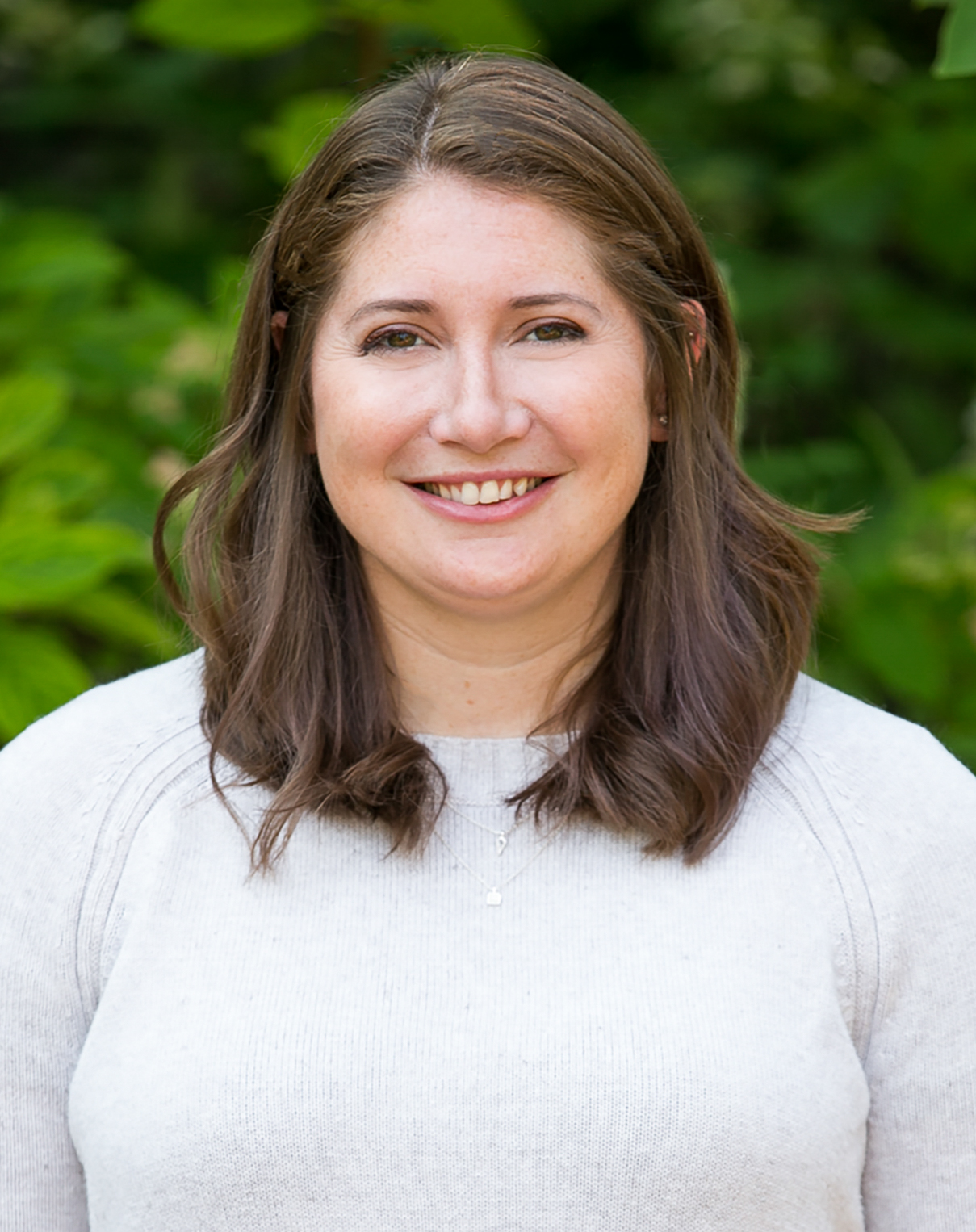 Megan has a BS in Athletic Training from Northern Michigan University and did her graduate work at the University of North Carolina in Chapel Hill. She is currently a Licensed Athletic Trainer in Illinois.
At Youth Services, Megan works with the Girls Mentoring Program as a coordinator. She also works with the Sexual Health & Relationship (SHARE) Program as workshop Facilitator where she runs classroom workshops for 5th-12th graders on a variety of sexual health topics. Megan believes strongly in body positivity and autonomy and hopes that her workshop students leave with that same sentiment.
McKenna Grieve, M.Ed. – Clinician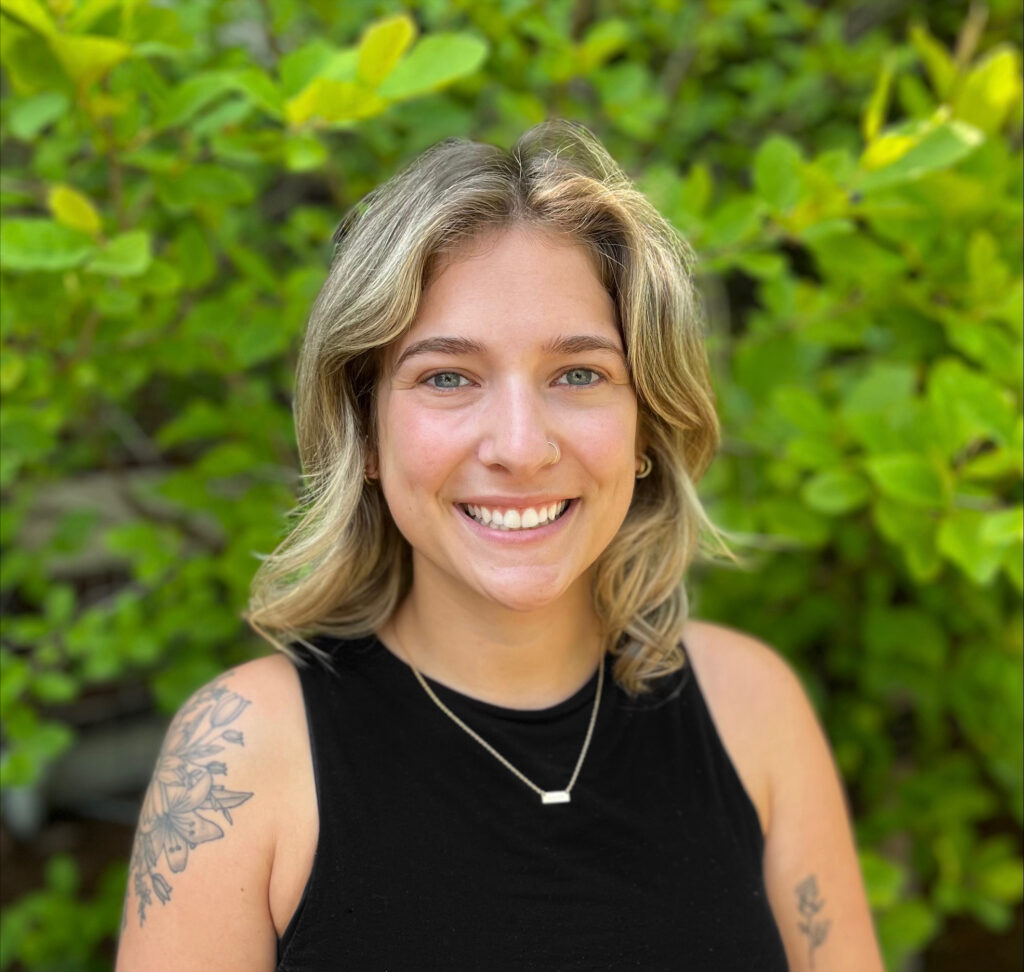 McKenna received her Master's Degree in Clinical Mental Health Counseling from DePaul University and her Bachelor's Degree in Psychology and Family Studies with a minor in Substance Abuse Education from Central Michigan University. Prior to joining Youth Services, McKenna worked as a director at a local before/after school youth program.
Therapeutically, McKenna works from cognitive behavioral, strength-based, and client-centered approaches. McKenna integrates art, play, and mindfulness to encourage self-discovery and support clients in reaching their goals.
Mia Mullenix, BSW – Clinical Billing and Administrative Assistant
Mia received her BSW from Northeastern Illinois University and is currently enrolled at the University of Illinois at Chicago, where she will obtain her Masters in Social Work. Mia has spent the last decade working directly with children of all ages, backgrounds, and needs. Prior to Youth Services, she worked as an office manager at an agency that provides services for individuals with intellectual disabilities. She also worked directly with clients through case management and individual therapy.
Mia is extremely passionate about youth development. She utilizes patience, empathy, and humor to create a healthy atmosphere in which children can flourish. She is also incredibly passionate about educating herself on the barriers impacting minority groups so she can assist with bridging the gap between one's current circumstances and the life they deserve.
At Youth Services, Mia assists with the agency's billing and administrative needs. She also provides assistance to clinicians by helping onboard and train new hires, as well as creating and maintaining up-to-date staff documentation, protocol, and schedules. In addition, Mia assists families with information regarding our leisureship program and the agency's emergency response fund.
Nelida Figueroa, MSW – Clinical Intake Coordinator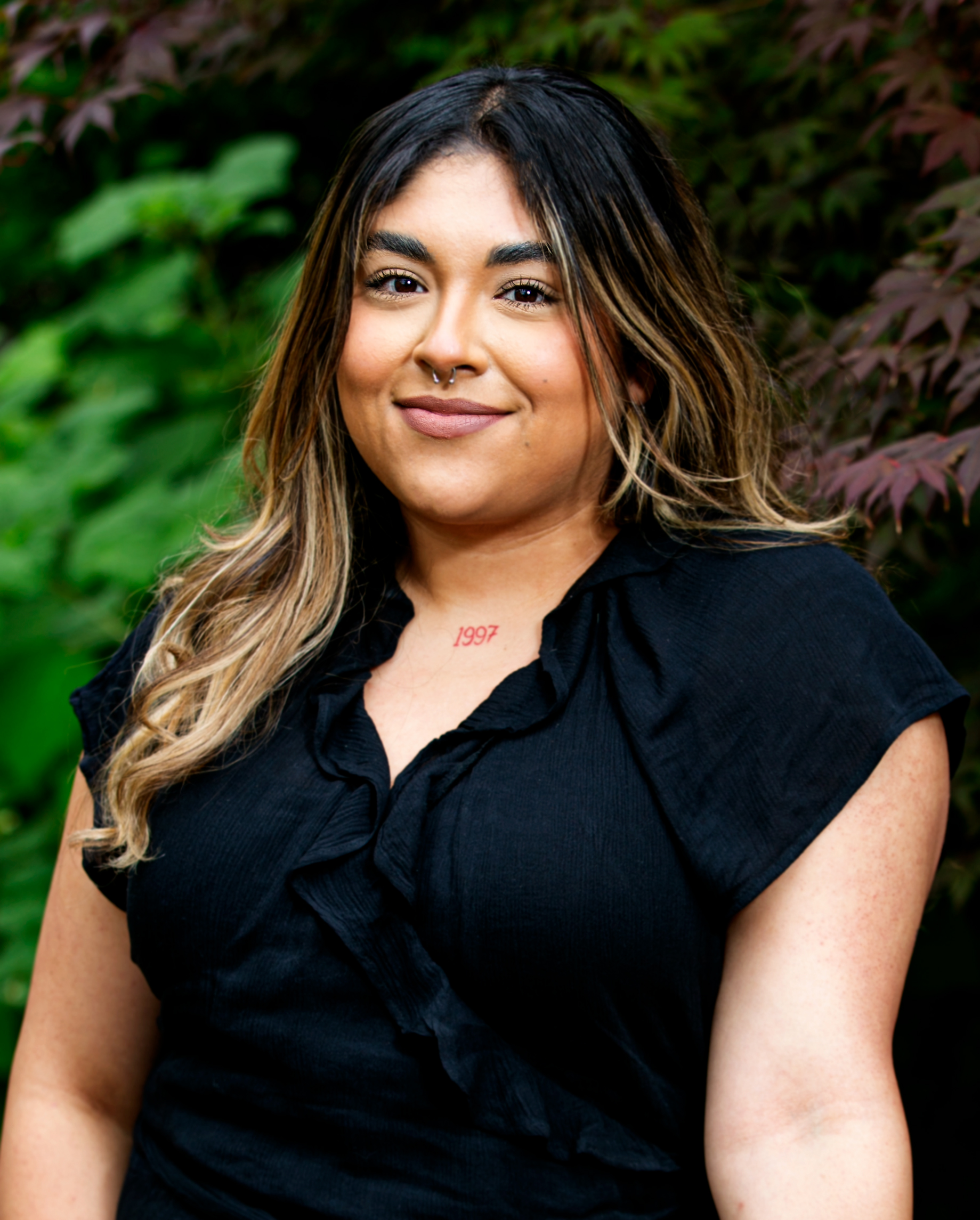 Nelida obtained her bachelors and master's degree in Social Work from Aurora University, focusing in substance use disorders and medical social work. Prior to joining Youth Services, Nelida worked as a discharge planner in a hospital setting, helping families make the transition back home or to a lower/higher level of care.
As a Clinical Intake Coordinator, Nelida conducts phone intakes for families interested in services, manages our waitlist, collects all the necessary paperwork for initiation of services, completes intakes assessments and assists the clinical team with programming.
Sarah Moskowitz-Gordon, MSW, LCSW – Clinician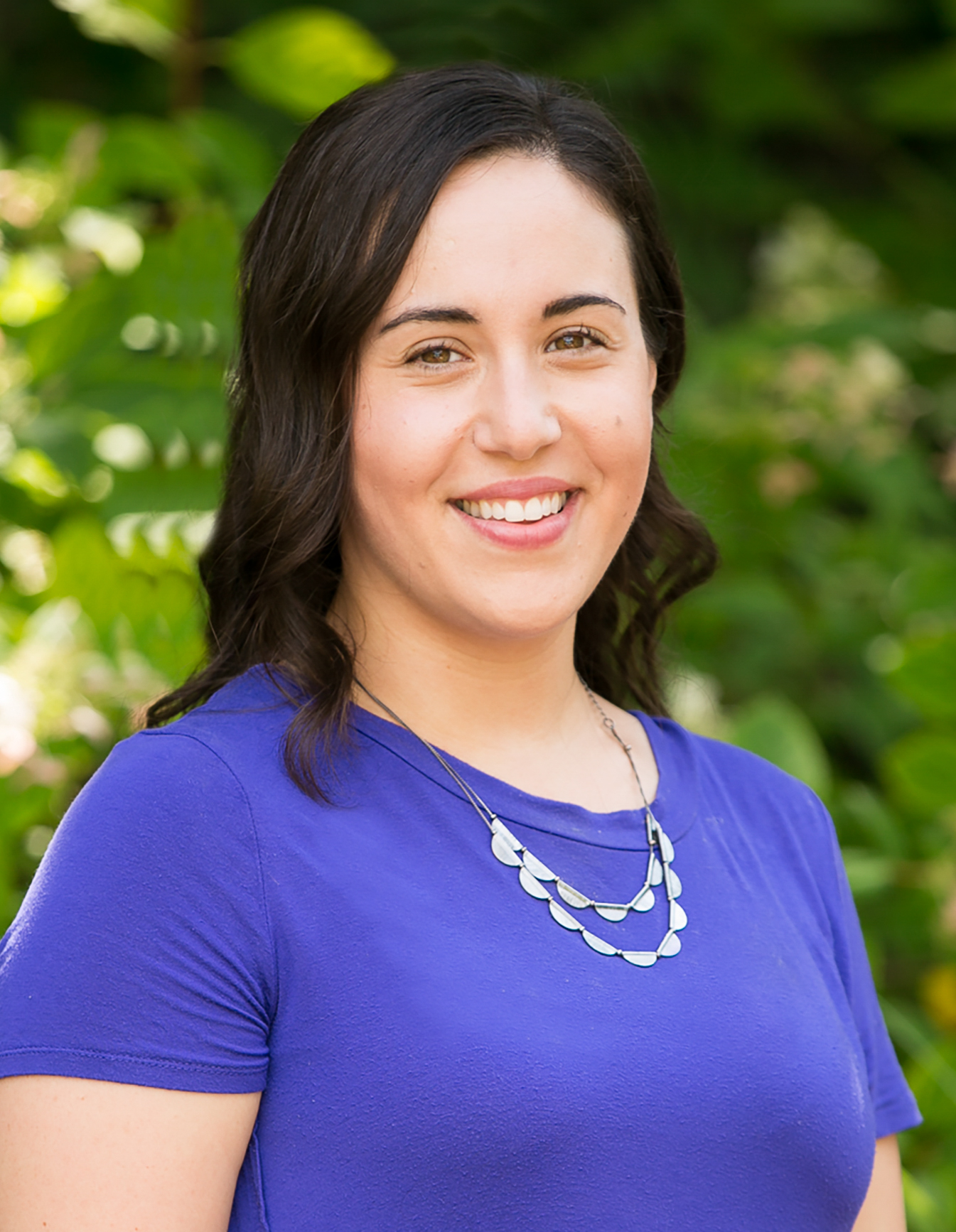 Sarah is a licensed clinical social worker. She received an MSW from the University of Chicago School of Social Service Administration and a BA in psychology and Spanish from Macalester College.
Therapeutically, Sarah utilizes a combination of solution-focused therapy, activity-based and expressive interventions, and cognitive and behavioral strategies in order to foster greater self-awareness and self-control, healthy communication, and a sense of self with her clients. Fluent in Spanish, Sarah enjoys learning about and integrating her clients' interests, passions, and strengths in therapy.
Stela Kukoc, MA – Clinician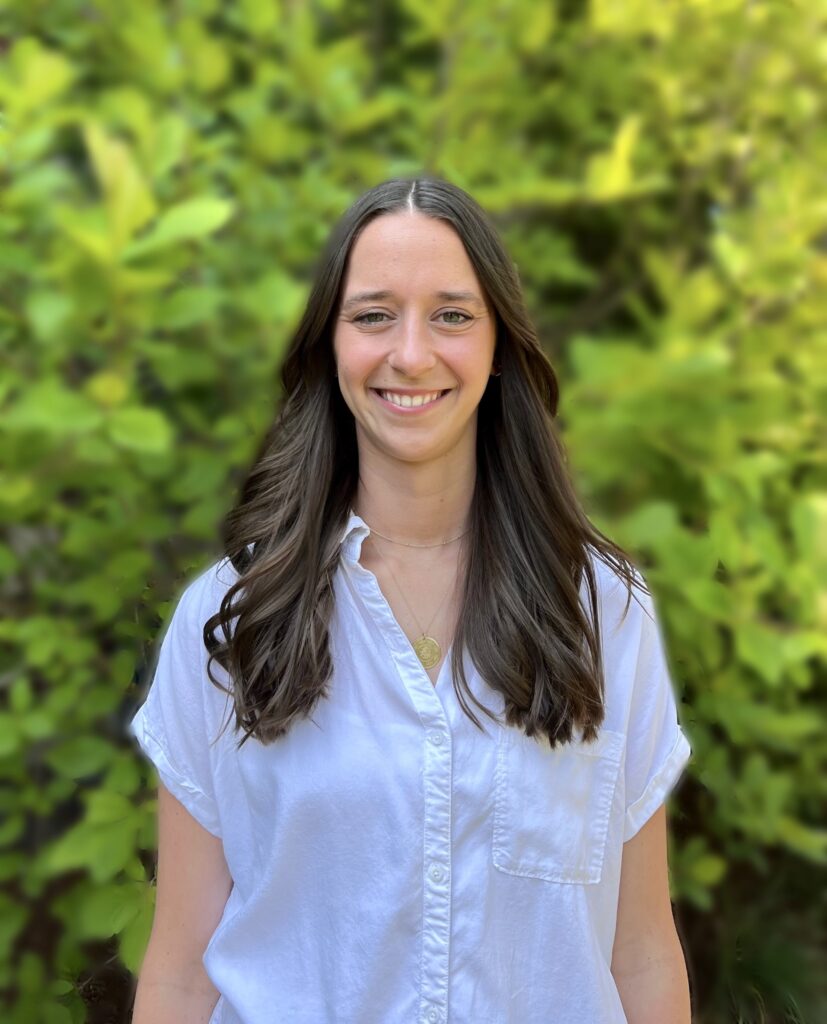 Stela received her Master's Degree in Clinical Mental Health Counseling from Roosevelt University and her Bachelor's Degree in Kinesiology from Miami University. She is a first generation Croatian-American and the first in her family to earn a Master's degree. Prior to joining Youth Services, Stela worked as a paraprofessional at a local middle school. Along with her work with children and adolescents, she has a passion in athletic mental health and making it a priority in competitive sports.
Therapeutically, Stela works from a cognitive behavioral approach and ​​utilizes expressive arts and mindfulness techniques to help clients explore their thoughts, feelings and actions.