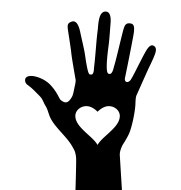 Youth Services is the perfect place to give back. Though our doors may be closed at this time, there are still many ways you can get involved. Check out how to volunteer while social distancing.
As the situation evolves and we are able to welcome volunteers back into our facility, we will need your help more than ever with our programs and events. For example, you or your group can lend a hand with our events, provide a meal, utilize your financial or IT expertise, help maintain our facility and property, wrap presents in December or assist us in the office. We'll help you find the best way to get involved whether it be individual, group, or corporate volunteering. Bring yourself, bring your friends or co-workers to make a meaningful impact with us.
For more information, please contact our Volunteer Coordinator, Jennifer Fitch, at 847-724-2620 or Jennifer.fitch@ysgn.org. If you are looking for court-ordered community service for a student, please check out our Juvenile Diversion Program.