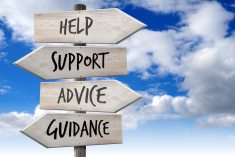 This program keeps young people who have broken the law out of the court system while still holding them accountable for their actions. Youth are referred by the local police departments and complete their community service hours by volunteering at the agency, all while being supervised by an agency counselor.
"When we first started meeting, I was lost, extremely insecure, and felt alone. Since we have started meeting, my self-esteem, strength, and happiness has grown tremendously. I never thought I could reach this point, I couldn't be happier to have met you." –Former client
If you have a student or are a student in need of community service hours, please contact Alison Frye at alison.frye@ysgn.org or call 847-724-2620.