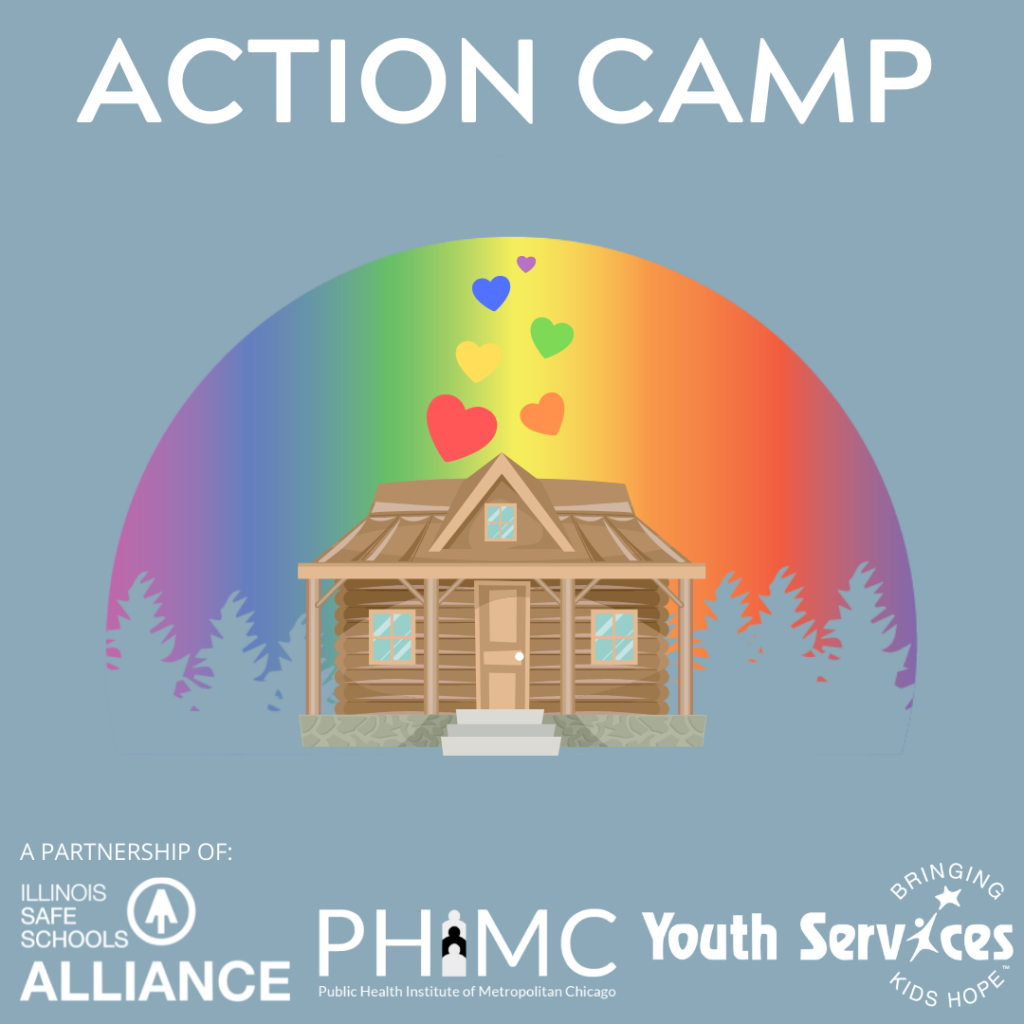 Join us for Action Camp 2023!
Applications due April 30th! 
Action Camp 2023 will be held
July 31st – August 4th, 2023. 
Each August, Youth Services partners with the Illinois Safe Schools Alliance, a program of Public Health Institute of Metropolitain Chicago to host Action Camp, a 5-day sleepaway camp that brings together young leaders from GSAs and youth groups across the state to learn from one another and shape the safer schools movement. Action Camp is a space often described as "magical" where youth are able to see their identities reflected back at them, sharpen their critical lens, strengthen their own anti-oppressive frameworks and actively skill-share and practice what it means to create spaces in the world where all identities are safe, supported, affirmed and celebrated. Action Camp is open to youth leaders who are rising 8th graders through rising Seniors in high school.
Questions can be directed to actioncamp@phimc.org.
Action Camp is made possible through the generosity of our volunteer counselors. Action Camp counselors are adults who attend all or part of the Action Camp week to support our staff team through a variety of different roles. Bunk, Operations, and Health & Wellness counselors all work together to ensure that Action Camp is a truly magical space for youth participants. If you are interested in participating in Action Camp as an adult counselor, apply now!