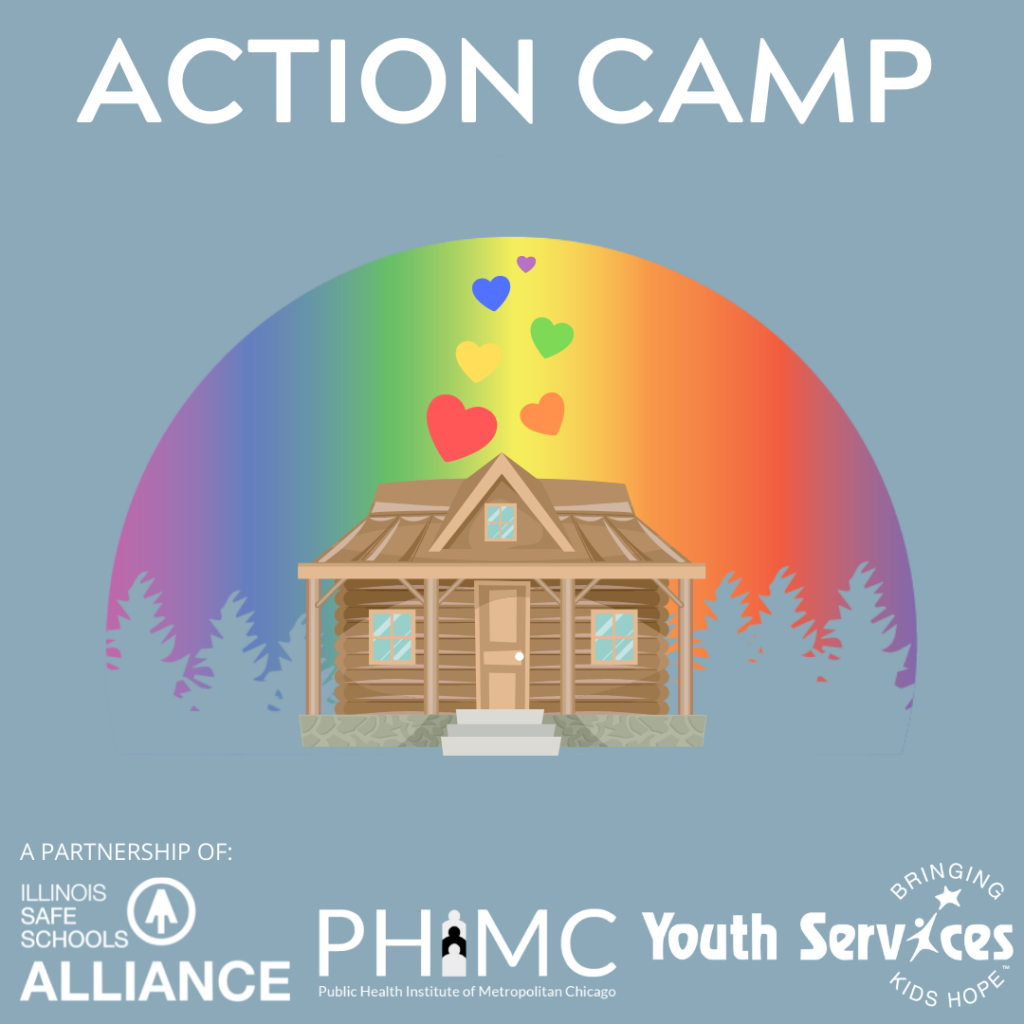 Join us in 2022 for five magical days of youth-led workshops, social events, and community building with LGBTQ+ youth leaders and allies from across the state!
Action Camp Applications for campers open each year in April.
Each August, Youth Services partners with the Illinois Safe Schools Alliance, a program of Public Health Institute of Metropolitain Chicago to host Action Camp, a 5-day sleepaway camp that brings together young leaders from GSAs and youth groups across the state to learn from one another and shape the safer schools movement. Action Camp is a space often described as "magical" where youth are able to see their identities reflected back at them, sharpen their critical lens, strengthen their own anti-oppressive frameworks and actively skill-share and practice what it means to create spaces in the world where all identities are safe, supported, affirmed and celebrated. Action Camp is open to youth leaders who are rising 8th graders through rising Seniors in high school.
To prioritize everyone's health and safety, this year's Action Camp will be a blend of virtual and in-person programming, with the option to attend entirely online. Each day, we will be meeting virtually during the morning (10:30am-12:30pm). On Monday, Tuesday, Wednesday, and Thursday, we will meet during the afternoon (in-person or virtually) and virtually in the evening (6:30-8:30pm). You can see an image of our schedule and find more information on the application.
Questions can be directed to action.camp@phimc.org.