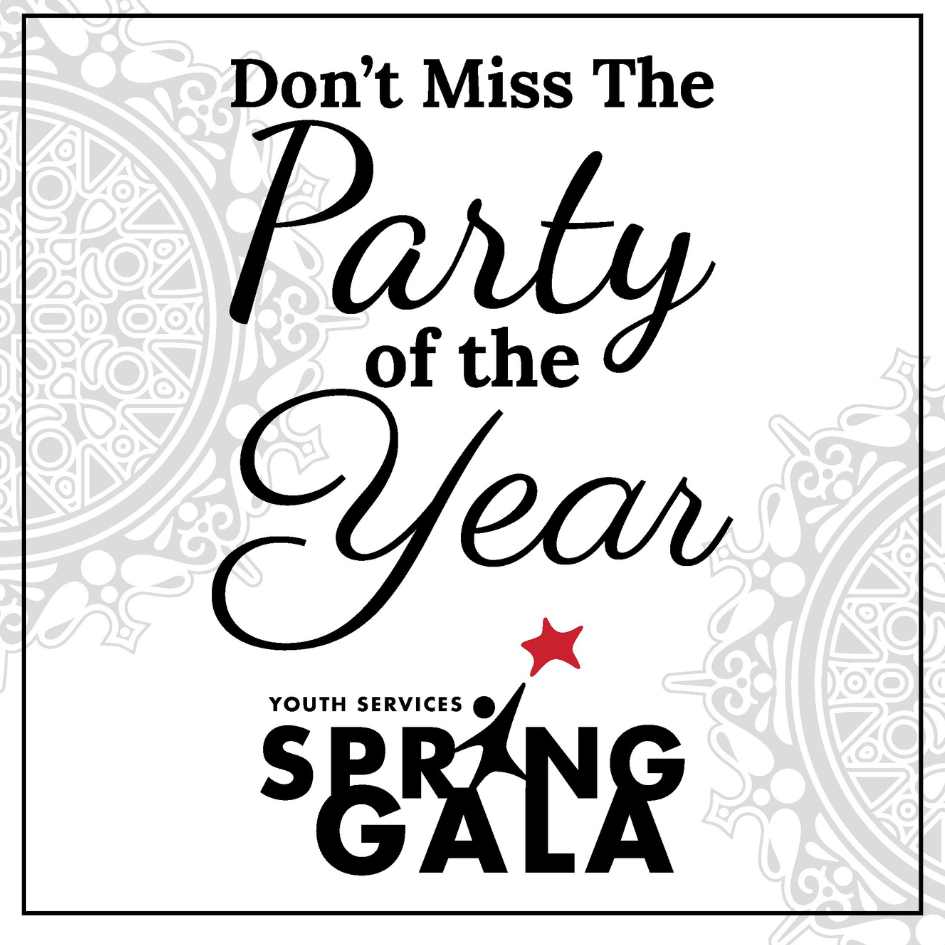 JOIN US:
Saturday, April 13, 2024
Please join us for the 2024 Youth Services Spring Gala on Saturday, April 13th from 6:00 p.m. – 11:00 p.m. at Chevy Chase Country Club in Wheeling.
Thank you to everyone who came together to raise over $250,000 for Youth Services in 2023! We can't wait to do it again during an evening filled with a wonderful silent and exciting live auction, music, and the mission moments that Youth Services brings to life each year. This is the perfect night to show your support for our incredible community.
The funds raised through our Spring Gala event are invested in important Youth Services programming. Some of these needs include social and emotional learning in a safe environment for children in lower-income neighborhoods, crisis response and student safety assessments, group and individual therapy sponsorships, and education programs for families who are most at-risk for social and emotional disorders, in addition to other life-changing services. Each year the demand for our programs grows and we have seen that need increase dramatically during the last few years. So far, our 2023 service hours continue to climb higher than ever as Youth Services evolves to do the best work with children and families thanks to you.
We look forward to seeing you on April 13th as we celebrate the work of Youth Services and our wonderful donors and continue our mission to ensure that all children have the opportunity to grow up happy, healthy and hopeful and that no one is ever turned away for services based upon ability to pay.
Please contact Erin Miller at erin.miller@ysgn.org with any questions or to learn more about the event.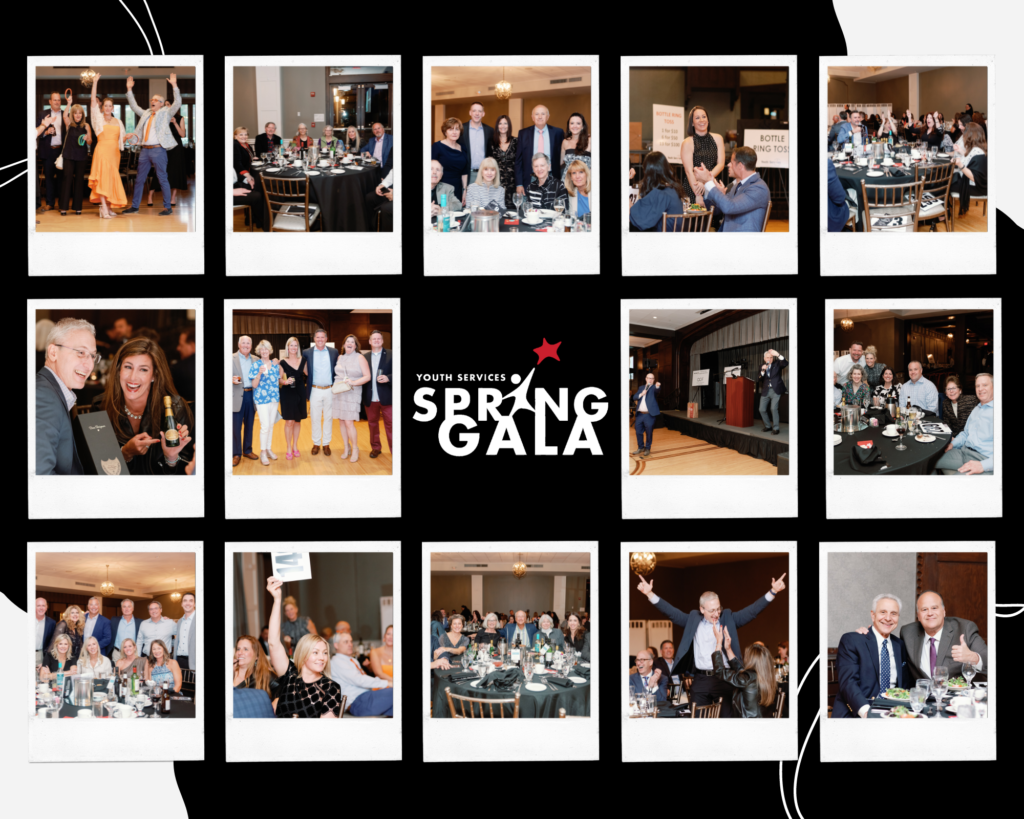 Check out the photos from 2023's event here!
For a peek inside Youth Services, check out this video.
To view Youth Services 50th Tribute Video, click here.
Special thanks to Tom Ordover, Media Direct Productions.
---
Special Thanks to our 2024 Spring Gala Committee
Lisa Anastasia, Chair
Michelle Brody
Pam Buchholz
Fran Daugherty
Julia Estus
Kristen Fox
Patti Freko
Lisa Hanneman
Sue Loughran
Erin Miller
Alison Olsen
Karen Paige
Diana Semmelhack
Bhairvi Shah
Cheryl Singer
Lisa Synnestvedt
Tonya Wheeler
Paul Zappoli
---
Special Thanks to our 2023 Spring Gala Supporters!
EVENT PRODUCTION SPONSOR

$25,000+ EVENT DONORS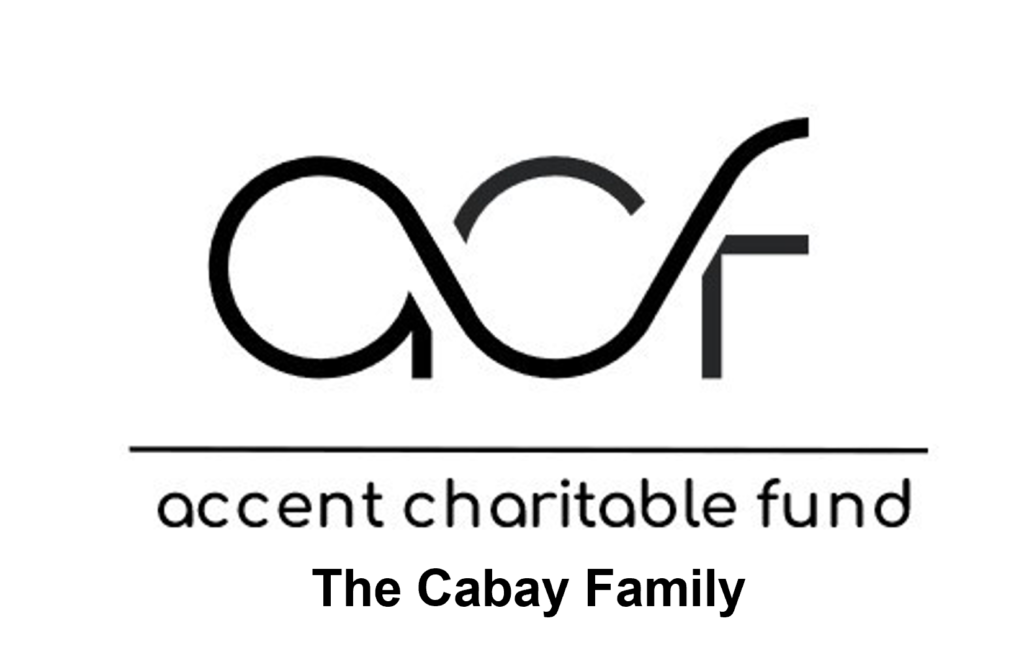 $10,000 – $24,999 EVENT DONORS
BETH & SCOTT BRADY
JOHN & CATHIE ESTEY
$5,000-$9,999 EVENT DONORS
GLENN & CHRISTINE KELLY
ANDREW & MARGO WEBB
DOUG & LAURA WELCH

$2,500-$4,999 EVENT DONORS

JIM & PAM BUCHHOLZ

CONNECT SEARCH – RYAN & ERIN COOK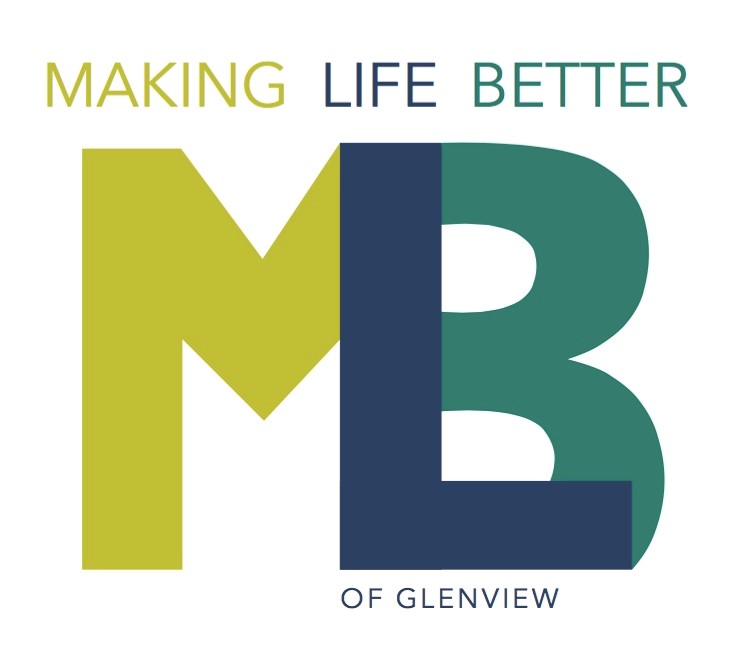 JEFF & KATY PODJASEK
$1,000 – $2,499 EVENT DONORS
ALOYSIUS & GAYE CHIRCOP
MICHAEL & KRISTEN FOX
$500 – $999 EVENT DONORS
PATTI FREKO