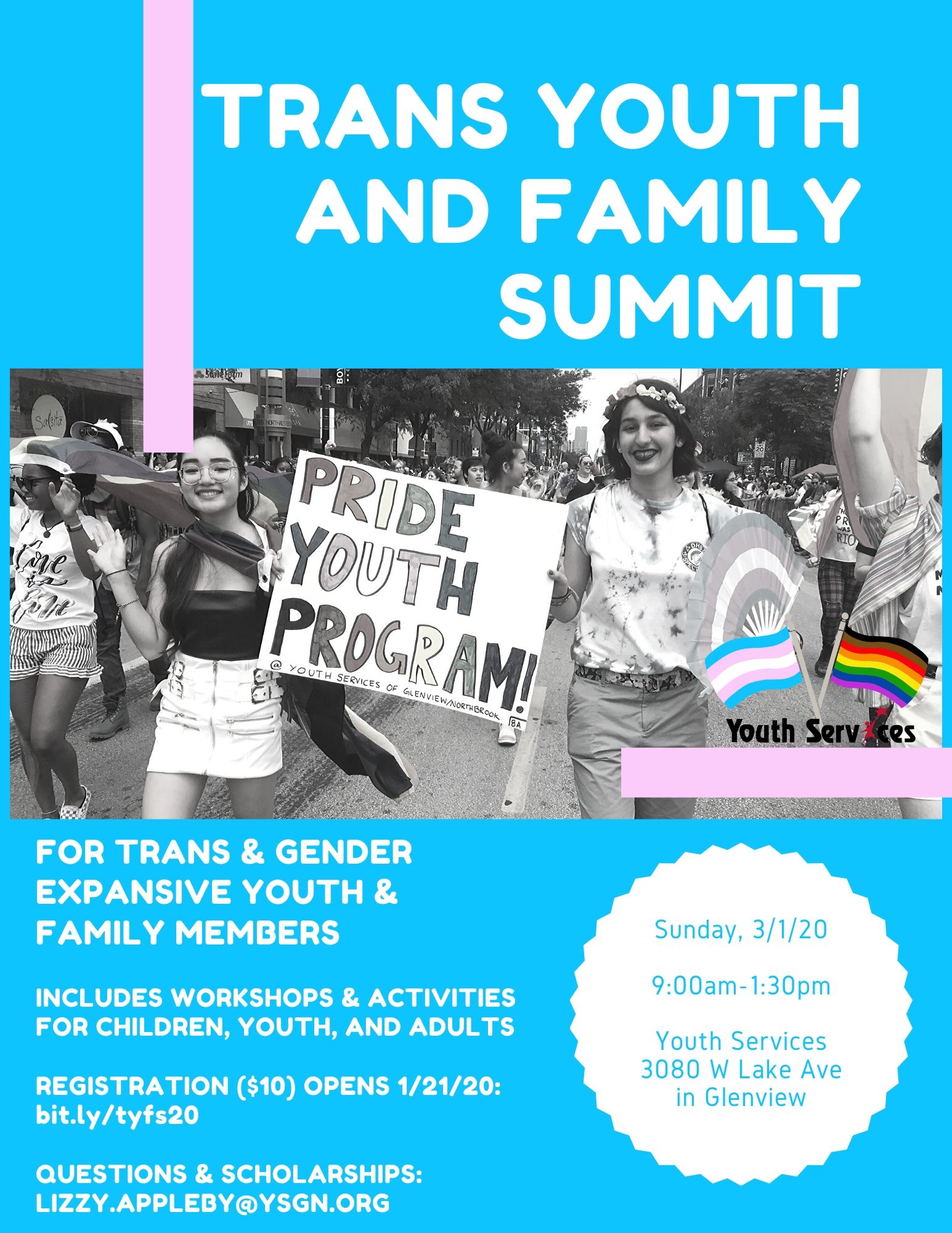 Thank you to all who attended our 2020 Trans Youth and Family Summit on March 1st. We had an incredible day sharing smiles, knowledge and community with each other.
Interested in attending our next Trans Youth & Family Summit? Sign up on our 2021 interest form here to be one of the first to know when registration goes live.
Here are the speakers and workshops from the 2020 Summit:
Dr. Raina Voss on Medical Care of Gender-Diverse Children, Adolescents and Young Adults
Searah Deysach on Gender Affirming Gear
Wilfredo Ramos Jr. on Mapping Our Gender Journeys
Kait Berger, LCPC on Parents of Trans Littles: Play and Exploration
Jeni Brickman, LCSW on Supporting the Mental Health of TGNC Youth
Jess Levine, LCSW on Adoptive Parents of Trans Youth
Ann Diamond, Psy.D. on Gender Diverse Identities and Autism
Avi Rudnick on Legal Name and Gender Marker Changes
and more!
Any questions can be directed to Lizzy.Appleby@ysgn.org – THANK YOU!