Sunday, March 1, 2020
9 am – 1:30 pm
Youth Services, 3080 West Lake, Glenview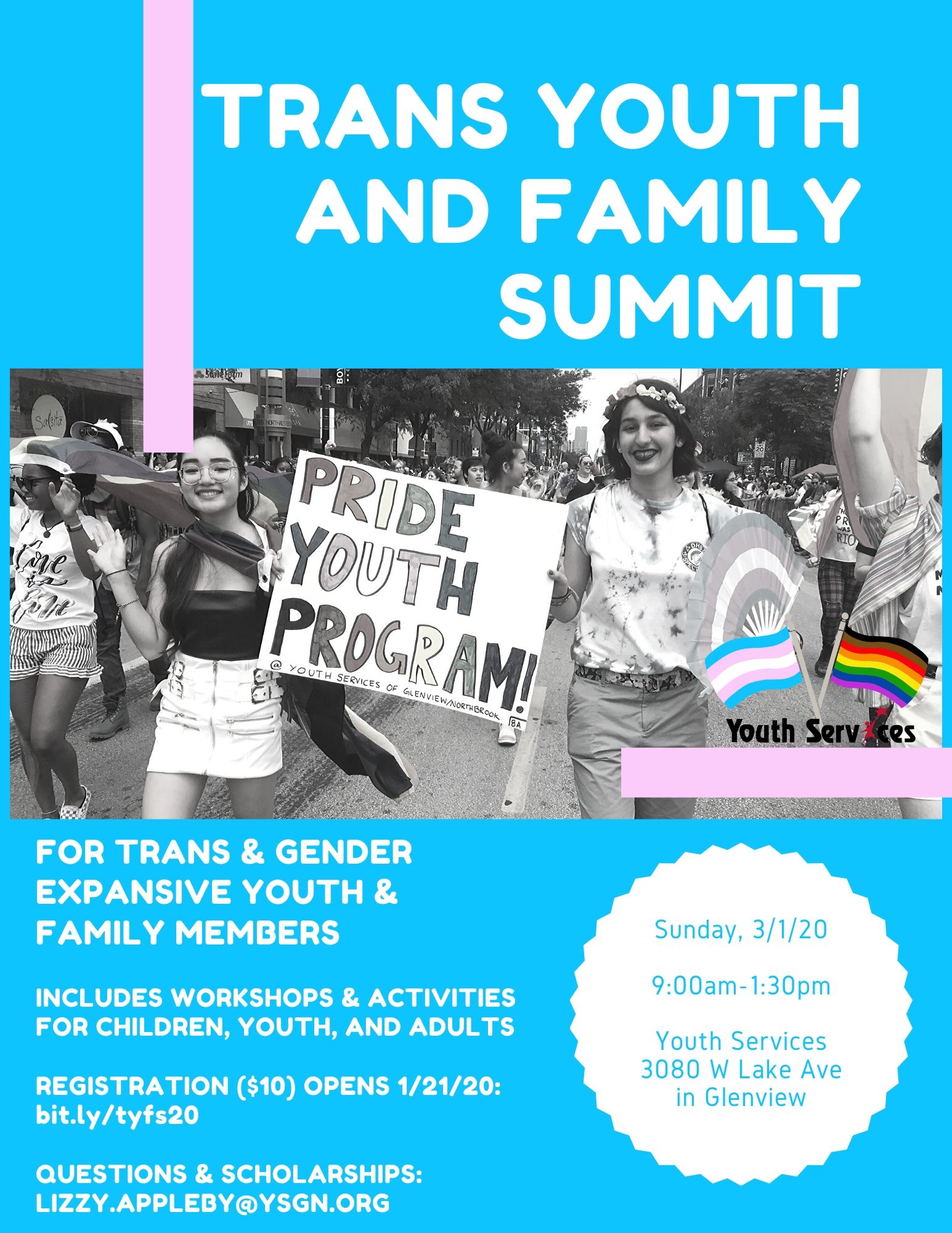 Thank you so much for your interest in attending Youth Services' second annual Trans Youth & Family Summit! This event has reached capacity. If you would like to be added to the waitlist, you can complete the waitlist registration online here.
The Trans Youth and Family Summit is an opportunity for trans and gender expansive youth and their family members to learn, connect, and hear from speakers on a variety of topics including transition-related health care, advocacy, trans-specific sex ed, information on gender-affirming gear (like binders & gaffs), and more!
Speakers and workshops will include:
Dr. Raina Voss on Medical Care of Gender-Diverse Children, Adolescents and Young Adults
Searah Deysach on Gender Affirming Gear
Wilfredo Ramos Jr. on Mapping Our Gender Journeys
Kait Berger, LCPC on Parents of Trans Littles: Play and Exploration
Jeni Brickman, LCSW on Supporting the Mental Health of TGNC Youth
Jess Levine, LCSW on Adoptive Parents of Trans Youth
Ann Diamond, Psy.D. on Gender Diverse Identities and Autism
Avi Rudnick on Legal Name and Gender Marker Changes
and more!
Any questions can be directed to Lizzy.Appleby@ysgn.org – THANK YOU!