Lisa Hanneman – Director of Development
Lisa has been with Youth Services in her role as Director of Development since 2017.  She brings a wealth of fundraising and communications expertise to Youth Services from increasingly responsible development roles with JDRF (formerly Juvenile Diabetes Research Foundation) spanning nearly 12 years.  Prior to JDRF she worked in event management at Connections for Abused Women and their Children (CAWC, formerly Chicago Abused Women Coalition) and in advertising.  Her responsibilities include donor cultivation and stewardship, as well as oversight of Youth Service's various fundraising, volunteer, and outreach initiatives.
Lisa graduated from University of Iowa with a BA in English with minors in Creative Writing, Psychology and Women's Studies.  As a Hawkeye she participated in the International Irish Writing Program at Trinity College in Dublin.
Lisa, a Glenview resident, is currently an active advisor to Families Helping Families Chicagoland after serving on its inaugural board and a member of the Banner Preschool parent board.  She has also formerly served as a volunteer AYSO soccer coach and advisor to the Kappa Kappa Gamma chapter at Northwestern University.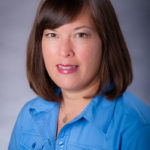 Carol Cheng- Development Associate and Volunteer Coordinator
Carol joined Youth Services in 2007 in a part-time capacity. Since 2012 she has worked full-time in development, supporting fundraising, event execution and volunteer outreach.  Her other responsibilities include account receivables and financial data liaison.
Carol completed her MA in international affairs from George Washington University and her BA in international relations from the University of Delaware. Her education is concentrated in economic development and policy.
A current resident of Northbrook, Carol is fluent in Spanish and volunteers in numerous capacities including a Thanksgiving basket project, Young Life North Shore Parent Committee, and Glenbrook North High School's choral and band parent organizations.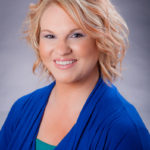 Christi Gleeson– Marketing and Communications Coordinator
Christi has been the agency's marketing and communications coordinator since 2012. Christi completed her MAT in Elementary Education from Northeastern Illinois University and her BA in Communications with a minor in art and journalism from Western Illinois University.
Prior to Youth Services, Christi worked as a marketing assistant with CMT-MTV networks and then as a marketing manager at the Metropolis Performing Arts Centre in Arlington Heights. She also worked in advertising and promotions for WCOW, a local radio station in Wisconsin.
With over 13 years of experience in creative marketing, communications, copywriting, and working with various media outlets, Christi plays an important role at Youth Services. This includes outreach to all media outlets, graphic design for all printed materials, website maintenance, and coordination with special events.